April 18, 2022
TNAA's Clinical Department Offers Expert Advice and Support Many of our Clinical Services team members are nurses who continue to take hospital shifts.
"On the Clinical Services team, we've got almost 200 years of experience among us. We've worked in almost 40 specialties in hospitals across the country," said TNAA's VP of Clinical Services Jill Eliassen, BSN, RN. "It was imperative as we built this Clinical Team that we added travelers who have multitudes of experience in different specialties and hospital settings so that we know everything you are going through."
If anyone understands what you've experienced the past few years working in the pandemic, it's definitely them. Meet our Clinical Services team, hear why they love being able to serve you, and listen to their stories as they work at the bedside alongside you.
Pandemic Challenges for Bedside Nurses
At the beginning of the pandemic, some of the nurses on our Clinical Services team couldn't get hours in the hospital or saw a sudden lack of patients. They remained flexible, working in different units to assist where they could. 
"Our hospital allowed us to work in different areas, even those that weren't at the bedside," said Brittany, a PICU nurse and Director of Nursing at TNAA. "If a hospital gives you an opportunity to float, be helping hands, etc., do it because it will help keep your job."
When the flow of patients increased, Wendy, a nurse of 35 years and TNAA Director of Nursing, said navigating the surge of responsibilities and changing policies was difficult.
"You would be taking care of a patient and suddenly find out they have COVID," Wendy recalled. "Now, you have to put them in isolation. You have to communicate more with the families and be there for the patient as emotional support because they couldn't have family in the room with them. We had to be advocates for the patients and their families, remembering that the family had no clue what was going on with their loved one in the hospital."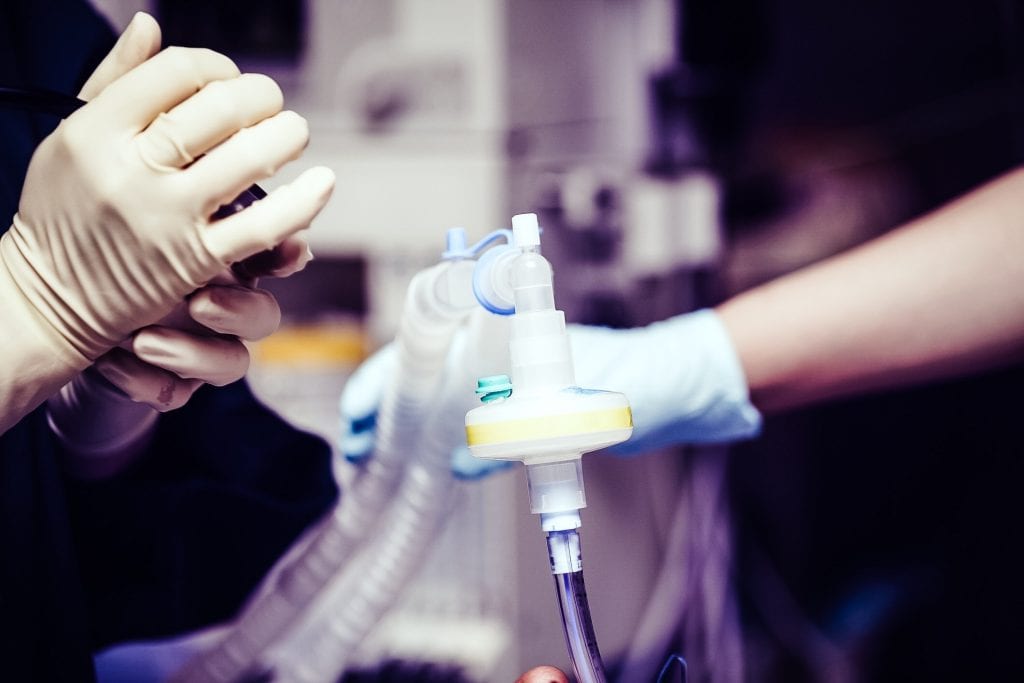 The new virus brought the fear of the unknown as the healthcare landscape seemed to change daily. Frustrations increased, and nurses found themselves the target of some people's anger.
"Healthcare workers didn't have all the answers. It is frustrating when you seem unsure, and it made patients and families turn against you," said Clinical Liaison Chelsie, a nurse of 10 years.
As much as adults were worried about the unknowns, kids were even more enveloped in fear, said Alice, a nurse and TNAA Clinical Liaison. She recalls having to calm her pediatric patients and explain to them the process of what was going on in the world around them.
Andrea, a nurse of 7+ years and TNAA Director of Nursing, was training new nurses while working in Washington state when COVID-19 first hit. The new RNs had weeks before they were left on their own to care for patients, and Andrea started to wonder, "How do I help them navigate the pandemic?" 
Experienced and Empathetic Clinical Guidance
These experiences of seeing the stark contrast in nursing before and after the pandemic have helped our Clinical Services team coach our travelers and offer them compassionate guidance.
They genuinely understand the struggles, like burnout, that healthcare workers have endured over the past 2+ years.
"I can empathize with them. I've been exactly in your shoes," explained Melissa, a house supervisor at a Wyoming hospital and TNAA Director of Nursing. "This is one of those things where you have to let it roll off your back, as hard as that is. Every time I walk out the doors, I have to separate – work stays at work, and home stays at home. Home is my family time, me-time, and recharging time." 
"The most important thing I've been able to do is to empathize and put value in what they are saying to me," added Sr. Director of Nursing Misty, a nurse of more than 20 years. "I tell them, 'I'm not sure I can fix this problem right now, but I can hear you out and see what I can do to help you.'"
If you are a healthcare traveler who wants to talk with someone who knows what you are going through, reach out to our Clinical Services team. Let us be a community of support for you. You can also learn about and use our other mental well-being resources for healthcare professionals.