July 7, 2022
How to Find the Best Travel Nurse Companies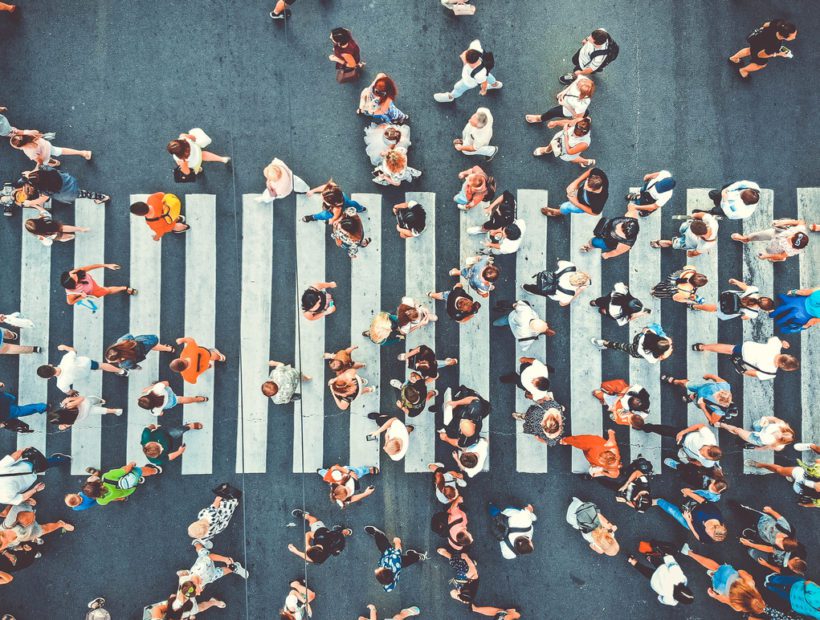 Are you an aspiring travel nurse searching for the best travel nurse companies? If your answer is 'yes,' you've come to the right place. This blog will help you understand the qualities of great companies and will guide you on things you must consider when choosing the best travel nursing company for you.
As you determine how to choose a travel nurse agency based on what's important to you, remember to evaluate all aspects of the company, such as the jobs, support services, and benefits provided. That said, let's dive right in and discover how to find the best nurse travel agencies out of the crowd.
5 Tips to Find the Best Travel Nurse Companies
Here are five tips to consider to finding the best travel nurse company for your particular situation.
1. Do Your Research
Learn about travel nursing companies on reputable review sites such as BluePipes, The Gypsy Nurse, Travel Nursing Central, and Highway Hypodermics. You can also read accounts or reviews of satisfied travel nurses on the agency's social media pages. Remember, a travel nurse agency can act as your sounding board, partner, and advocate as you pursue your career, so you'll want to take time to make your decision. 
Once you have a list of agencies you like, tap into your network and ask other travel nurses which agencies and recruiters they've enjoyed. These travelers can give you valuable insight into the work culture, support system, and anything else you might want to know about the company. When talking to recruiters, ask all the questions – don't be shy! You can develop a long-term bond with your recruiter, and they'll be a go-to resource in your career.
2. Consider the Travel Nursing Jobs Available
The more variety and volume a company has in their available travel nursing jobs, the greater your chances are of getting a contract. Browse the agency's job board to see the number of contracts it offers for your travel nurse specialty and the states you want to visit. You might even ask your recruiter if positions are available at the nation's leading facilities, which will look great on your travel nurse resume.
If you don't see a job that piques your interest but feel confident this is one of the best travel nurse companies out there, see if your recruiter can make a plan for you to visit those areas or facilities for your next contract. Thirteen weeks is the most common contract length for a travel nursing job, but contracts can range anywhere from 4 to 26 weeks (though you might decide you want to extend your stay). Ultimately, if you can get through those 13 weeks, you could be off to your dream assignment on the next contract.
3. The Joint Commission Certification
What's the best travel nurse company? You can narrow down the answer to this question simply by determining if the agency is certified by The Joint Commission. Consider this as the stamp of approval for a travel nursing agency that signifies its ability to offer high-quality and competent nursing services in the healthcare industry.
Not all companies can achieve this designation. Even when they do, each agency approved by the commission must undergo a re-evaluation process every few years. The best travel nurse companies work hard to get this approval from The Joint Commission.
4. Consider the Agency's Benefits & Support Teams
A great travel nurse company will offer you work opportunities with a robust benefits package, which may include:
Day-one medical, dental, and vision insurance

Mental wellness resources

Paid sick leave

Travel reimbursement

Housing assistance

Retirement benefits

Or free continuing education training/courses
At TNAA, we offer a wide range of benefits for our travel nurses, including all of the ones mentioned above, plus paying for your licensing and compliance requirements, accident insurance, life insurance, and more. For additional info, you can read our full scope of support and benefits here.
You'll also want to know how your agency supports your career. On-the-job support can help you perform duties and complete assignments as a travel nurse. When looking for the best travel nursing company, ask questions such as:
Will support staff be available if I face any issues during my assignments?

Do you have a housing department that can help me find accommodations for each assignment?

Is there a quality assurance team that can help me prepare to work in a different state?
5. Bonuses & Perks
Okay, this one might be a bit extra, but it's nice to know you'll be rewarded for being a quality, loyal traveler. Ask the travel nurse agency if it has a referral bonus program, a perks program, or seasonal bonus opportunities. Knowing what they have available can help you consider all monetary elements before making your decision.
The best travel nurse company will have great jobs, benefits, and other perks. Find a company that offers you a comprehensive support network on your journey as a travel nurse.
Ready to be a travel nurse? Apply to travel with TNAA. We're excited to say we were recently named one of the Top Travel Nursing Companies with BluePipes, but you can view all of our accolades here. Come join us, and our recruiters and support teams will ensure you feel excited, prepared, and comfortable in your travel nurse career.