November 5, 2021
The Little 'Big' Things Make the Difference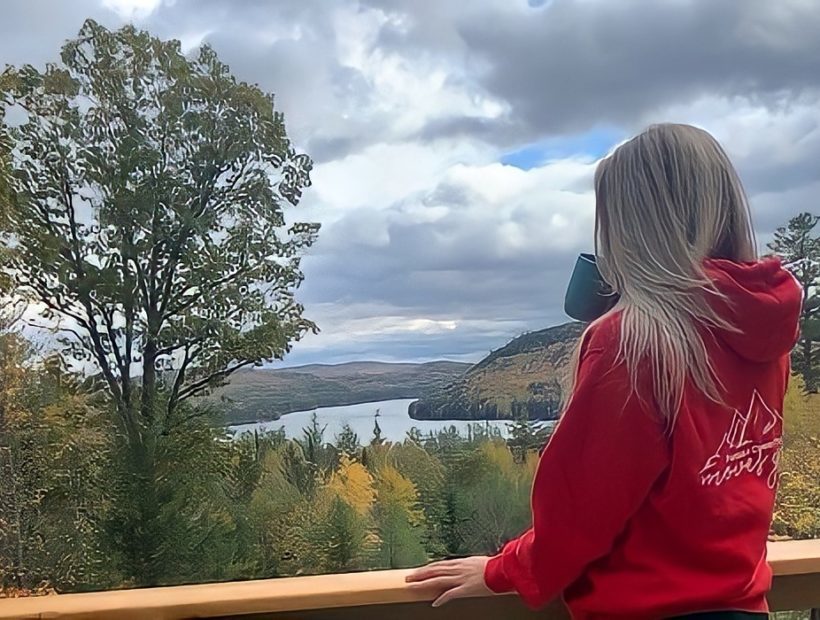 In the middle of a pandemic, there's something extra in the ordinary. A heartfelt laugh sounds a little warmer, smiling eyes shine a little brighter, and a kind conversation is a little nicer to hear, especially for a hospital patient confined in bed. Small actions have a significant impact in the new normal as a TNAA travel nurse witnessed on assignment.
The nurse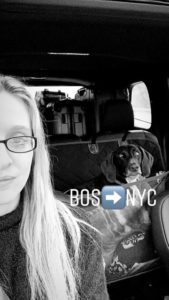 Stephanie M. pursued a nursing career because she enjoys taking care of others.
"I love just being part of someone's journey of getting better," Stephanie said.
Her passion for nursing motivated her to become a TNAA healthcare traveler, which allows her to work where she will be the most helpful.
"She was one of the very first travelers we sent to New York when COVID-19 got out of control," said Ashley Hazen, Stephanie's recruiter.
Stephanie worked as a staff nurse at a Massachusetts hospital when COVID-19 hit the U.S., and New York City was her first assignment as a MedSurg travel nurse.
"I am one of those people that I like to be in the middle of things, so I decided that it was a perfect time [to start traveling]," she explained.
Driven by courage and the desire to help, she went to New York as a new travel nurse despite her worries and nerves.
"The night before orientation, I was on the phone with my mom, and I was like, 'Just stay on the phone with me until I fall asleep,' because I was so nervous," she remembered. "I was like, 'Oh my gosh, I wanna be here, but oh my gosh, what am I doing here?'"
In the middle of a changing healthcare landscape, Stephanie took time to observe, process, and adapt to her surroundings. After a while, she knew what to expect with each shift, and she was glad she could offer her skills to save lives.
Since that first contract in March 2020, Stephanie continued her journey as a TNAA travel nurse, taking assignments in Tennessee, Massachusetts, and Connecticut. While in Connecticut, she met a patient who showed her the difference she was making.
The patient
Stephanie was working on a cardiac floor, which comes with a hectic atmosphere and patients in serious condition.
"Throughout that assignment, I felt as though I was so busy all the time," she explained. "Sometimes you leave work feeling like you did a good job. There are other times that you're like, 'I forgot to get this person that water or I forgot to get that person a blanket.' You take that home with you."
This particular shift was extra busy, but there was a patient who stood out to her.
"When I first walked in and introduced myself to him, he reminded me of my grandfather in the way he looked, spoke, and his mannerisms, so I kind of felt this connection to him," she said.
Over her 12-hour shift, Stephanie and the elderly patient talked about life, his family, and her travels. He would repeat the lessons her Grandpa Burt used to give – 'Enjoy yourself. Live your life as if it is the last day' – reminders of how precious life is.
"You touch on so many topics when you spend 12 hours with somebody. It can be an emotional experience for them and for you, too," Stephanie said. "At the end of my shift, he had called me his favorite nurse. For him to say that with the connection that I felt with him, that was really nice to hear."
The impact
It was this story that inspired Recruiter Ashley Hazen to nominate Stephanie for TNAA's #bethegood campaign.
"Of all the chaos she has been a part of and all the patients she has seen, what stood out to her the most was taking the time to talk with an elderly man even though her shift was crazy busy," Ashley said. "At the end of the shift, he told her how happy she made him and reminded her what a good nurse she was. Sometimes it's the simple things that make the biggest impact!" 
"I always say that the last place that anybody wants to be is in a hospital in a bed, right?" Stephanie said. "So, if I can just take a few minutes out of my time to talk about something with them or get them a blanket – whatever the case might be – I want to do that. I want to make their stay as comfortable and as easy as possible for them."
TNAA's #bethegood campaign
View this post on Instagram
TNAA is amplifying the stories we hear of how you are making a difference in the lives around you through #bethegood. Nominate yourself or someone you know by tagging #bethegood and @travelnurseacrossamerica on Instagram. Tell us how the patient care of a healthcare worker you know (or are) is bringing to light the good our world needs to see more.