January 30, 2020
Spring 2020 Scholarship Winner: Shelby M.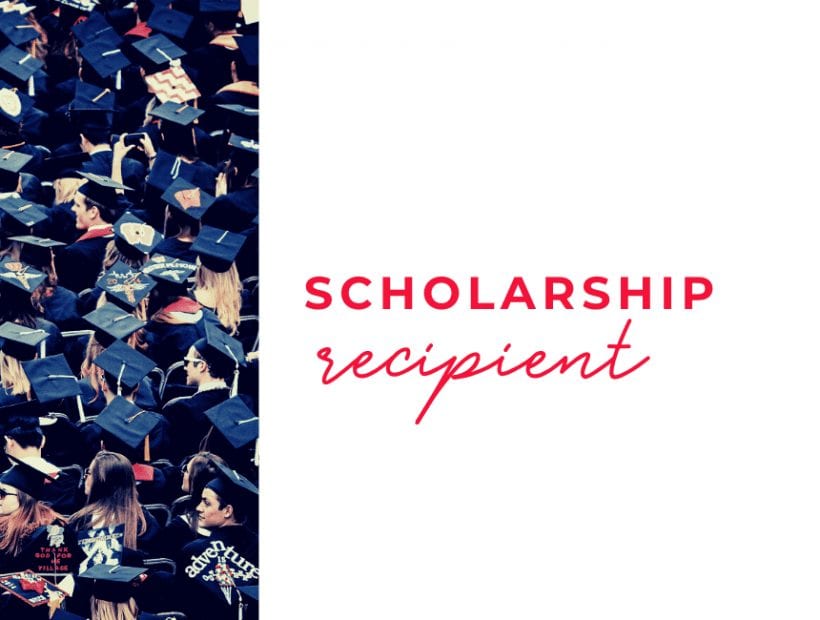 At Travel Nurse Across America, we are committed to providing professional development opportunities and continuing education to the nursing community. Twice a year, we extend an invitation to RN's nationwide to apply for a $2,500 scholarship towards a BSN program. The awardee is selected by our scholarship committee.
Spring 2020 Scholarship Winner: Shelby M.
After reviewing applications, we are delighted to announce our Spring 2020 Scholarship Awardee as Shelby M. Shelby is a nursing student at the University of Kansas.
Growing up, Shelby watched her mom work tirelessly to ensure that needs were met, but sometimes she came up short despite her efforts. Her mom's positive attitude and disciplined work approach fostered a strong sense of determination in Shelby. As a first-generation college student, Shelby feels incredibly proud and motivated to be successful for herself, and for her mom. She's stared down adversity before and feels confident these skills will help her be the best nurse. Long shifts, unexpected codes, and care plans require efficient work with a caring heart.
While her mother was working, Shelby connected with a family friend, Lou Ann. Although Lou Ann isn't Shelby's biological mother, she cared for Shelby like a mother. But more than that, she was inspired by watching Lou Ann conquer CRNA school as a first-generation college student. More than overcoming life challenges, it's the characteristics Lou Ann demonstrated day-in and day-out that moved Shelby: competent and compassionate.
As a first-year student, Shelby was nominated to Treasurer of the Froehlke-Laptad Nursing Academic Society of KU and the Co-Director of Education for the UMKC Miracle Makers. That work ethic and desire to serve stood out to our selection committee. Travel nurses often need to demonstrate a willingness to help where needed and to adapt quickly — a characteristic Shelby showcased by seeking out leadership opportunities within her nursing program and school.
After nursing school, Shelby plans to continue following Lou Ann's path by becoming a CRNA as well. While she's not sure if travel nursing is in her future, she does share in our core values. In fact, her professional goals drive her to change some of the negativity that comes with nursing. From venting about hospital policies to speaking poorly about patients, empathy and compassion fall off to the side.
We're so honored to play a small role in the future of the nursing profession. Congratulations Shelby, we look forward to your career success — and we know your future patients are too!