February 7, 2022
How TNAA's Chaplain Can Help Healthcare Travelers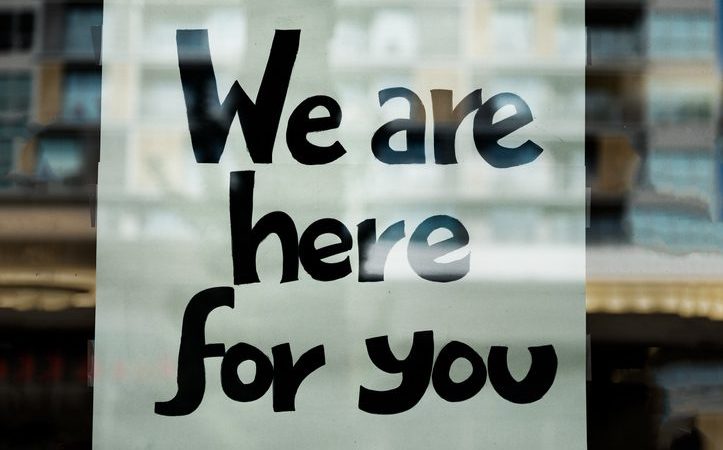 Chaplains are common in hospitals, but did you know TNAA has its own corporate chaplain? Our Chaplain Assistance Program gives you a confidential, nondenominational resource to use when you need a sympathetic ear. Chaplains are skilled caregivers trained in providing care in multicultural environments, and Chaplain Angela is available to all TNAA travelers (and corporate staff) to provide comfort or help with personal crisis management when you need it.
Get to Know TNAA's Chaplain
Chaplain Angela, an Arkansas native, is a full-time seminarian, which means you'll likely find her buried in books or writing. She's passionate about her job as a chaplain because it allows her to love and encourage others.
"I could probably use half an hour or an hour to tell you about all the ways that God has directed my life and brought people into my life when I needed it. I really feel like my job is just a great way to give back," she said.
Chaplain Angela is not a psychiatrist or psychotherapist. She doesn't do psych evaluations or write scripts for medication. What she can do is be a listening ear for those experiencing personal and work stresses, like death, sickness, relationship troubles, and burnout.
"If you want to call, text, or email, that is okay. We can even set up a time to Zoom," she said. "I am someone you can talk to. Sometimes I just find that people don't have that person they can reach out to, especially [one who is] confidential."
Through her work, Chaplain Angela witnesses the relief this resource can offer.
"So often, I hear from other people, 'Oh, thank you so much. I feel like I can go throughout my day, or my week, or go back to work now,'" Chaplain Angela said. "If that's all that is accomplished, I consider that a win-win."
How TNAA's Chaplain Can Help Healthcare Travelers
Healthcare travelers spend their lives caring for patients, but giving so much can sometimes bring you to a breaking point. Chaplain Angela says it's crucial to take care of your bodies, hearts, and minds before overextending yourselves.
"An example that comes to mind is a car that we may have," she explained. "Before that car is off the road in the ditch and the tires are off, we're going to put gasoline in the car and get oil changes. Then, we'll change the tires or change all the belts and hoses. I kind of think of it like that with our bodies and how we deal with the stresses of life."
Using TNAA's Chaplain Assistance Program is a way to fill up your self-care tank.
"I serve as a sounding board to be that person to encourage them and walk alongside them in whatever capacity they may need to continue in their day and their life," she said. "And hopefully, they'll feel a little bit better and strengthened along the way."
TNAA's Chaplain Assitance Program is not just for employees and travelers. The caring concept behind chaplaincy for the company is that we also want to support the people you care about, which means your loved ones can use the program as well.
The program is free for you to use, and Chaplain Angela is available no matter your circumstance, background, faith, tradition, or if you have no religious faith at all.
"Whether they have been in church their whole life or have never donned the church doors, whether they say they are a person of faith or no faith at all – chaplaincy isn't about that," she explained. "It's for all employees at any stage of wherever they are in life."
Accessing TNAA's Chaplain Assistance Program
Participation in the Chaplain Assistance Program is strictly voluntary. All communication with TNAA's chaplain, such as the method, the time of day, and how often you want to use the program, is on your terms. Chaplain Angela is always there, whether you need her once, sporadically, or want to set a regular, scheduled time to talk.
If you'd like to know more about TNAA's Chaplain Assistance Program, you can find information to connect with Chaplain Angela here.