April 9, 2020
A Letter To Healthcare Heroes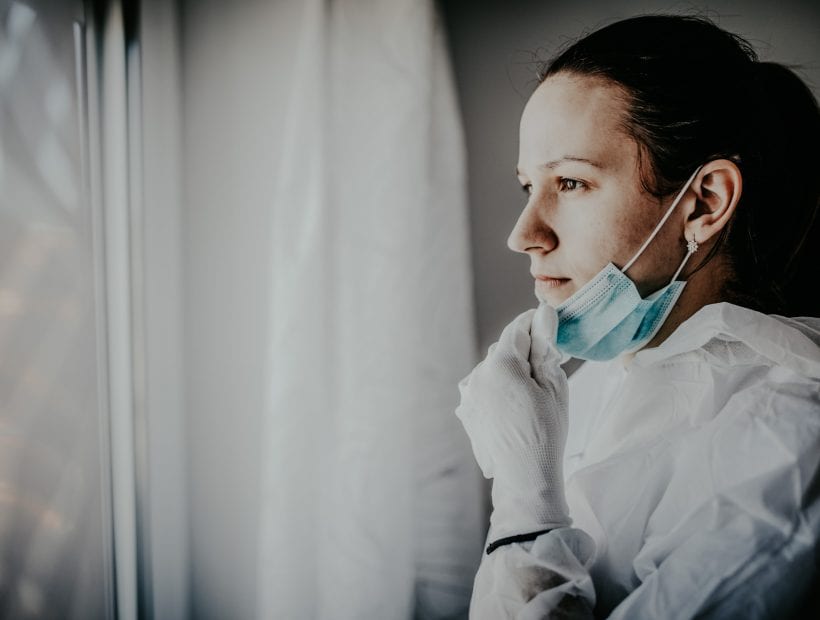 To All Healthcare Heroes, #TNAAcares
We know, as healthcare heroes, you typically care for people when they're at their worst. Now, we're in a particularly poignant moment as the world turns to nurses for strength, support, and healing. Nurses, RTs, techs, doctors, and environmental staff push forward and rise as heroes. 
Every single day feels like a rollercoaster, a wild ride of new lows and soaring highs. It's caring for patients who are without their loved ones present. It's the uncertainty of PPE stock, but showing up to save lives regardless. Perhaps it's the loneliness of social distancing while navigating the toll this pandemic has taken. It's the joy of seeing a patient walk out of the hospital. WE SEE YOU. And we're obsessed with ensuring you have the support you need to do your job and survive this moment in history.
From daily shoutouts to care packages, we're working around the clock for our travelers — and healthcare workers around the country. For us, it's easy to put our nurses first. The heaviness of this moment didn't miss us; quarantining away from each other has proved difficult. We're a family at TNAA, and we're digging deep to support each other and our healthcare heroes because we're stronger than COVID-19.
Doing Something Sweet; It's How We Roll
With our headquarters in Arkansas, we wanted to support our local businesses feeling the effects of COVID-19. So we donated $1,250 to At The Corner's Cinnamon Roll It Forward Campaign. Here's how it works!
Tag

local healthcare heroes on their social media channels

Donate

$5 via Venmo @thecornerlr (verification code 5250) or by phone at 501-400-8458 during business hours

Share

the post on social media

Connect

with At The Corner via text at 870-489-5250 and tell the team where to take their delicious cinnamon rolls — hospital, floor, wing, or person for drop off 
We Can't Mask How Much We Care
Imagine not having the essential tools for your job? That's a real threat many hospitals faced when it came to PPE — we couldn't let that happen. So our CFO purchased 5,000 N95 respirator masks to donate to a hospital overwhelmed with need along with several hundred we had in stock. Healthcare workers step forward to the COVID-19 front-lines. While many things seem out of control during this crisis, we know there's so much we can still do.
Because We Care
Do you know who has seen a lot of TNAA lately? Amazon, FedEx, UPS, and the Postal Service. Through our Facebook and Instagram accounts, we asked nurses what they needed; and then we sent it to them. We know apartments are small, groceries are limited, and after a long shift in sweaty PPE, the store is the last place you want to go. From snacks to candles, we've sent care packages to our travelers scattered across the country. Because we care.
Thank You.
There are no words to express how thankful we are for you. We're lifting you in prayer and doing our part by staying home to protect you. Connect with us on our social media channels to learn more about any of these programs, find resources, and to interact with your fellow travelers. 
#TNAAcares first launched as a show of support for healthcare workers, highlighting your resiliency in the pandemic. For 2022, we are expanding efforts as we bring together the TNAA community of travelers and internal employees to share stories, comfort, encouragement, and strength when our healthcare workers need it most. Read the words of strength for healthcare workers here.