October 7, 2021
We All Scream for Cancer Screenings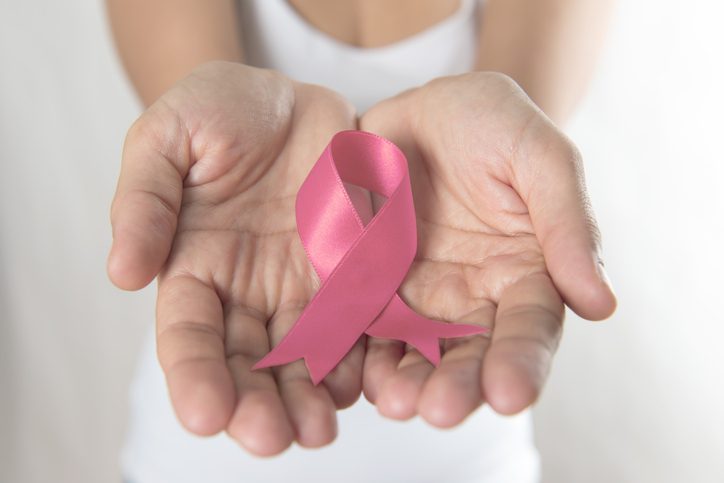 About 1 in 8 women will suffer from invasive breast cancer at some point in their lives. That means you likely know someone – a family member, a friend, a friend's parent, maybe even yourself – who's been diagnosed with breast cancer.
The Diagnosis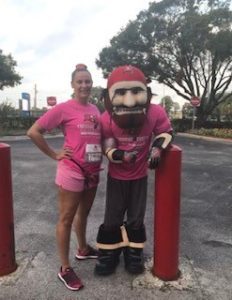 Kristen Henderson, TNAA's HR manager, wasn't expecting her diagnosis.
"There was no history of any cancer of any kind in my family at all," Kristen said. "Definitely not breast cancer."
As someone who practices dance, yoga, and pilates, Kristen's body is her tool. She's done everything possible to maintain a healthy lifestyle, so when she learned she had cancer in 2016, it came as a total shock. 
It was during a routine mammogram that Kristen's doctors found something suspicious. They were concerned by an area of dense tissue and moved forward with an MRI and biopsy. Kristen didn't receive an update on her results until her next appointment, and the oncologist was eager to move forward.
"I'm sitting at the table, and he's sitting at the desk. He's writing and writing," she remembered. "He turns around, and on his notebook, he had drawn a picture of two breasts, where the cancer was in the one, where incisions could be made. He started rambling, and I went, 'So, I have cancer?'" 
The news brought a whirlwind of emotions – sadness, anger, fear. It felt like Kristen's whole world had crumbled, and she needed space to think.
"I drove to the beach because I'm a water baby. That's where I do all my thinking, my meditating, my yoga," Kristen said. "I went to the beach, and I just sat there. I can't tell you how long. To this day, I don't remember when I went home. I just know I went home."
Later, she learned her complete diagnosis. Kristen had late stage 1 breast cancer and no apparent symptoms. Thanks to routine screening, her cancer was detected early. 
"When I was able to look back at it, imagine if that tech who was reading that first mammogram was tired and didn't catch it," she thought. "Anything could have happened for him to miss it, and it would have been a year before my next mammogram. Who knows what stage it would have been in at that point."
Processing the Diagnosis
TNAA Ambassador Rita Barker first learned she had cancer in her left breast in 2004. At the time, she was a staff nurse in North Carolina and had twin six-year-old boys and a three-year-old at home.
"It was caught by a mammogram that I hadn't had in several years that I should have had. As a nurse, I knew better," Rita said. "You could not feel any lump or anything on that side."
She went through the process of getting a lumpectomy and undergoing chemo and radiation. She let her children take part in shaving her head when her hair began to fall out.
Rita had recovered and started a new phase in her career as a TNAA traveler when she learned of her second diagnosis in 2020. This time, routine screening had found cancer in her right breast. Having gone through the process before, all she could do was take one step at a time.
"Just going with the flow is the only thing I can do," Rita said.
Kristen needed time to process her diagnosis. She sat on the news for two weeks before letting anyone know.
"It was the hardest time in my life how to figure out how even to accept it," Kristen recalled. "For me, I was the healthiest person I knew. I was vegetarian, teaching 12 dance classes a week, yoga, pilates – and it got me? How did that happen? I couldn't figure out how to say it to myself, let alone talk to my kids."
At her next doctor's appointment, Kristen decided then and there that she wanted a bilateral mastectomy.
"The thought of it being able to come back in the other breast… I couldn't bear the thought of going through all of this again in a different time of life," she said.
After recovering from the mastectomy, Kristen began her journey of breast reconstruction. The process was long and involved tissue expanders, draining fluid from her lungs multiple times a day, implants, and more. The process restarted when one of her implants failed, and she had to have additional surgery. Each time, the recovery was difficult.
"You can't lift your arms over your head. You can't mop, wash dishes, lift a gallon of milk, push and pull. You can't engage any of your chest muscles," she explained. "There's a lot you take for granted that you suddenly can't do. In the middle of all this, my first grandson was born, and I couldn't hold him for a year."
As someone who was used to moving, she was forced to sit still.
"That's not who I am," Kristen said. "Kind of like you hear you take a paintbrush away from an artist. I didn't have that release."
Though she wanted to move – to turn to dance to express how she felt, she couldn't. But, when the time is right, Kristen knows exactly what she wants to say through her choreography and plans to share her story on stage.
Get Your Routine Screenings
If there's one takeaway that Rita and Kristen want to share, it's this: get your screenings.
"Be comfortable with it. Talk to your insurance carriers about it. Talk to your doctors about it. Many people don't want to do it because you're too young, it's too early. No, get it done," Kristen recommended.
"Don't think mammograms are nothing," Rita added. "They found it twice in me with nothing I could ever feel or find. That's my main stress and the importance of all this."
For those dealing with a cancer diagnosis, Kristen and Rita want you to find a support system, keep the lines of communication open, and love yourself for who you are.
"You have to accept right where you are at each part of the process," Kristen said. "Don't look ahead at what's coming. Don't get upset about what you just went through. Be right where you are and love yourself right where you are."
"Hang in there," Rita said. "It will be behind you after a while. Find that one special friend who you feel comfortable talking to and tell them what you're thinking, even if it's not positive."
Breast Cancer Resources
If you or a loved one have recently learned of a breast cancer diagnosis, it can be easy to overwhelm yourself. To understand the diagnosis, here are resources Kristen recommends for information.