June 10, 2021
Tips for Travel Nursing With Your Pet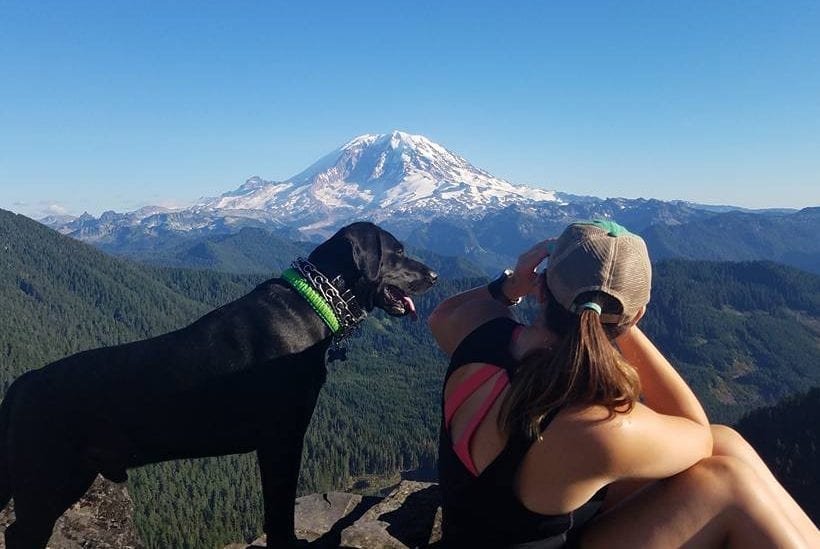 Spending 13 weeks in a new city can be daunting. Many travel nurses want to bring their pets with them to keep them company. After all, who doesn't love coming home from a long shift to a wagging tail?! However, there are challenges that come with traveling with animals. How will they adjust to their new environment? Will you be able to find pet-friendly housing? Travel Nurse Across America has 20 years of experience in the travel nursing industry – we've picked up a few tips along the way.
What To Do Before Your Assignment: From gathering records to finding pet-friendly housing, there are a few things you can do before you start your travel nursing adventure to make sure it's an easy one for you and your pet. 
Tips While on Assignment: While your dog may keep you company during your assignment, there are a few things you can do to keep your pet's tail wagging during those long shifts.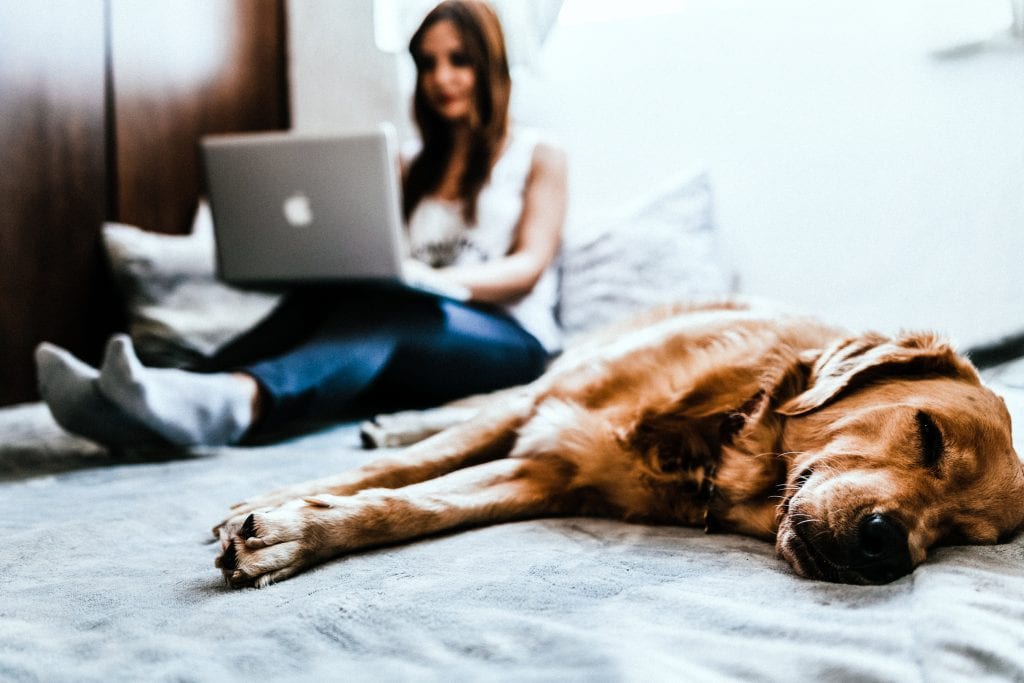 What To Do Before Your Assignment
Before you hit the road for your new assignment, there are a few things you can do to ensure a safe and happy journey for you and your furry companion.
Assess Your Pet's Behavior: First, make sure they'll travel well and adjust to your new space. You may want to discuss medication options with your veterinarian, especially if your pet is prone to anxiety. Speaking of your veterinarian…
Complete Vet Visits & Obtain Medical Records: Make sure your animal is up-to-date with all vaccinations and request a copy to bring with you. Some properties or private owners will require you to provide vaccination records and/or a photo of your pet at the time of move-in. Also, pet records are good to have in case you need to visit a vet while on assignment.
Research TNAA's Pet Perks: Did you know we offer a discount program just for your pets? Talk to your benefits specialist about our pet perks to see if it's something you'd like to add to your insurance package.
Discuss Pet Options With Housing: Our housing team is the best in the industry, but they can't help what they don't know. If you have a large pet, an unusual pet, or are concerned about finding pet-friendly housing, let them know! They'll be transparent with you and assist you in finding housing options that work for you and Fido.
TNAA's Pet Perks
We know traveling with pets is important to many of our nurses, and so is keeping them healthy. That's why we offer Pet Assure and Pet Plus to our suite of benefits. Pet Assure is a veterinary discount plan that saves members 25% on all in-house medical services at participating veterinarians. Pet Assure covers every type of pet with absolutely no exclusions. PETPlus is a prescription savings plan that includes 24/7 Virtual Vet support, and members receive wholesale pricing of up to 40% off prescriptions, flea and tick products, heartworm preventatives, and dietary foods. Same-day pick-up is available for most prescriptions at over 50,000 Caremark®  pharmacies nationwide.
Pet-Friendly Housing
View this post on Instagram

TNAA nurse Stanton travels with his dog, Elvis. You can read more about the adventures of Stanton & Elvis!
Today, more property owners are accepting pets, but it may come with a price. Usually, you can expect to pay both a refundable deposit and a non-refundable pet fee. Deposits and fees vary based on the size and breed of your pet. Some properties may also charge a monthly rental for your cat or dog. Pet rent can range from $10-$50 per month, per pet. If you pay a refundable deposit, allow up to 90 days after your assignment ends for the refund to be processed.
Tips While on Assignment
Along with deposits, it's common for properties and furniture vendors to charge cleaning fees to consider the property properly sanitized and allergen-free for the next renter. It's recommended to use preventative measures to minimize any additional fees:
Dog-walking services and/or doggie daycare: TNAA travelers are eligible for a $40 credit when they sign up with Rover.com using our link. We also offer promo codes for QuickMatch, a hassle-free way to book walks within an hour. Be sure to ask your recruiter for our exclusive link.
Crate training and/or puppy pads: Ensure your pet doesn't get bored and destructive with the property or its contents.
All in all, having a pet should not prevent you from traveling. Though it may add some extra challenges, the rewards of sharing your journey with your beloved friend can make it all worthwhile!