March 11, 2021
The Health Care Traveler Guide: Dog-Friendly Hikes in the PNW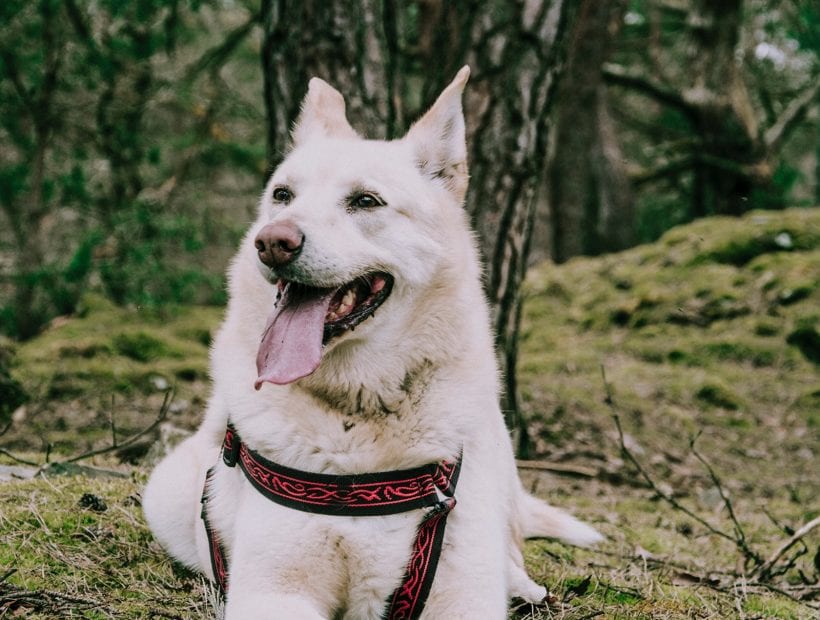 Our health care travelers love the Pacific Northwest, from the picturesque trails to the pristine views. And so do their pups — we're talking tail-wagging, exploring till they're exhausted. They've greeted you after a long shift, snuggled with you while you recoup from working nights, and kept you company on cross-country road trips. They deserve some outside time!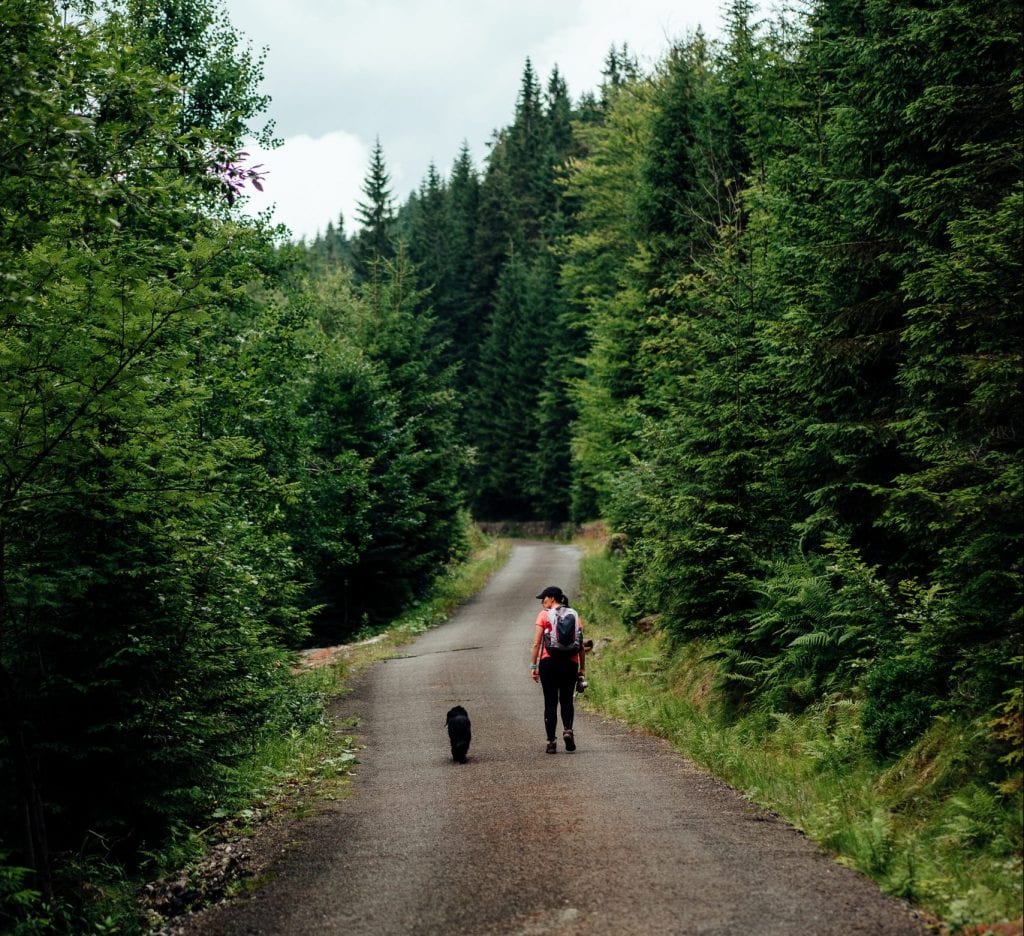 5  Dog-Friendly Trails Recommended by Travelers
We asked our travelers to tell us about their favorite pet-friendly hikes. After all, humans aren't the only ones who love to explore! Grab your backpacks and hit these trails on your next day off. Double-check that these trails are okay for dogs and what you need to bring. Some trails might be seasonal and some may have leash requirements.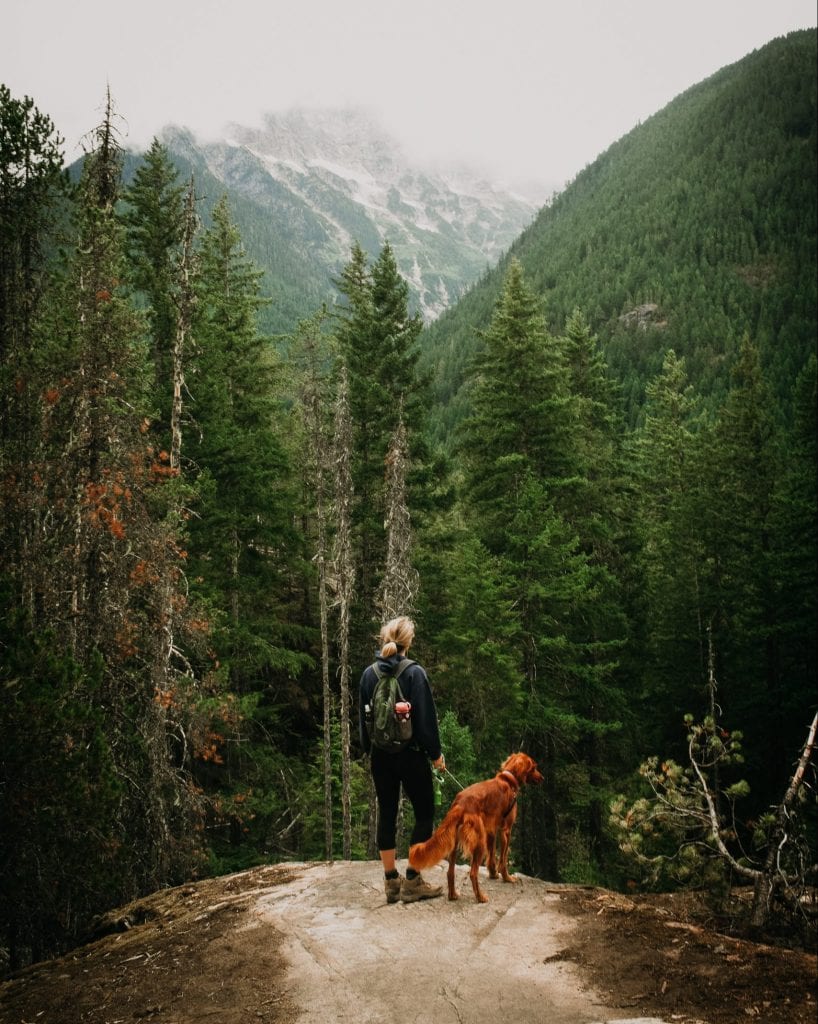 Meet the Crew
The Humans: Amy & Rainier, Tele & ER
The Pup: Uconn
"My wife Amy and I have a dog named Uconn. We rescued Uconn while we were both working at our perm jobs in Texas. Uconn is a husky mix and he did not like being outdoors in the West Texas heat. But all that changed once we joined TNAA. Our first time ever taking him on a hike was on our first assignment in New Mexico. We let him off the leash for the first time and he was in his natural habitat. Uconn's inner lead dog really came out though during our time in the Pacific Northwest." — Rainier
1. Mount Si
"Mount Si was a very challenging hike. On the climb up we allowed Uconn to be off the leash. This is not a bad idea for your dog if they are one who does not run off and listens very well. Most of the trail is covered by trees and provides a lot of shade. This hike features several switchbacks. It was very challenging but the views at the top are amazing. On a clear day, there is a great picture opportunity for Mount Rainier. Make sure to bring plenty of water for yourself and your doggo. The top of Mount Si has a rock face that can generate a lot of heat and make it hot for dogs (and their humans!). Make sure to get there early because the parking lot fills up quickly since the trailhead is only about 45 minutes from Seattle. All in all the 3100-foot climb can be challenging but it's absolutely worth it."
2. Snow Lake
"This hike was a lot of fun. Again, we left Uconn off the leash for this hike. The beginning of the hike has a gradual climb to it before a patch of switchbacks that make you climb up 500 feet. Parts of the trail won't be covered in trees and can make the hike up hot. But once you make this climb you are rewarded with a tremendous view of Snow Lake. The view requires you to climb on a huge rock which made us leash up Uconn. The last thing you want is for your pooch to take a tumble down off the rock. The trail doesn't end here though — there is a 400-foot descent to the edge of the lake. This is where we decided to eat lunch. If you want to, bring a towel with you and take a dip in the lake. Uconn cooled himself off in the water and had a great time playing with all the other dogs there."
Meet the Crew
The Humans: Ally & Zane, ICU
The Pup: Tank
"My favorite part about living in Seattle in the summer was all the hiking — it was absolutely to die for! My husband and I are both nurses and we travel with our dog Tank. You can read more about how we met on assignment here."
3. Hike all the Trails
"Some of my favorite dog-friendly hikes in the Pacific Northwest are Lake 22, and Rattlesnake Ridge. Mount Pilchuck rewards you with an amazing panoramic view, and on a clear day, you can see Mount Adam's, Baker, and Mount Rainier! Big Si is fairly steep, but the reward is worth it. If you're looking for views, head to Cape Flattery, it's not a hike but good gracious it's beautiful and the most northwestern part of the USA. Visit pike place market with your dog, if possible, they will give your dog treats and free love. Dogs are allowed on the ferry, so you don't have to leave them behind."
4. Go to Olympic National Park
"Some of the trails aren't dog-friendly, but well worth the trip.  The Hoh Rainforest is the only rainforest in North America. We highly recommend the whole Olympic National Park, it won't disappoint. My go-to app for hiking is the AllTrails app, it'll tell you what's dog-friendly, elevation gain, and miles."
Meet the Crew
The Human: Jenn, PCU
The Pup: Oswald
"While I've used the AllTrails app, when I lived in Puyallup, Washington, I primarily used the Washington Trails Association app. It's a great app that gives you the length, how hard, if it's pet-friendly, daily hiking conditions and if you need a hiking pass. It also shows you pictures of the trails. Plus, it'll give you Google pins so you can easily get directions. Most of these hikes we within 10 miles from where I lived in Puyallup."
5. Snoqualmie Falls
"I'll keep it short and sweet. This one is an easy trip from Puyallup to put on your list. As you can see, Oswald loved Snoqualmie Falls!"
Traveling With Your Pet?
Let's talk pet perks: We love our fur babies and we know our travelers do too. That's why we offer pet insurance, a partnership with Rover, and a plan for pet prescriptions. Traveling is always a little sweeter when you've got your four-legged friend to greet you after a long shift. Check out our top tips for traveling with your pet.