October 12, 2021
Share Photos of Your Travels on Healthcare Assignments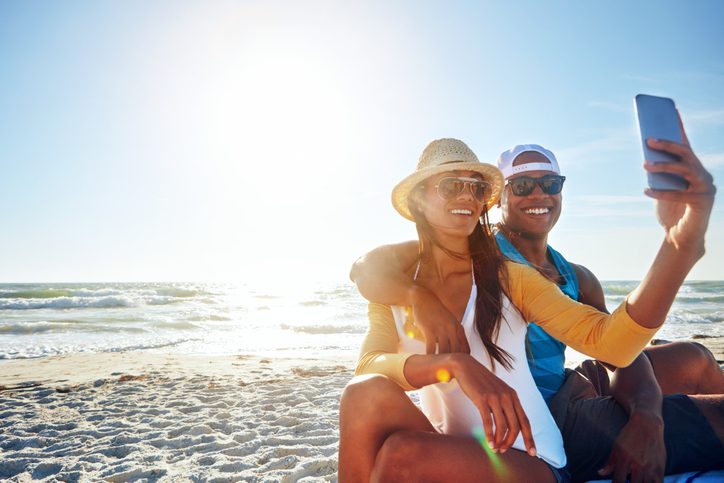 Taking photos of your adventures on travel nurse and travel allied assignments is a fun way to remember the memories you've made across the country. You can reminisce while scrolling through snapshots of nights with friends, roadside attractions, mountain views, early mornings, late nights, and beach days. 
At TNAA, we love to feature our traveling RNs and allied professionals (and we live vicariously through your adventures). One of the easiest ways for us to share your stories is through your photos. Capturing those larger-than-life moments on camera doesn't have to be intimidating. Here are some rules you can follow to ensure you share great images that take you back to the best memories as a traveling RN or allied professional.
Photo Submission Do's for Healthcare Travelers
Get Creative
It's good to get a handle on foundational photography rules – like using gridlines to frame your shot, finding a focal point for your image, and taking photos during the "golden hour" of lighting. Once you learn the rules, it's also okay to break them. Get creative! Instead of taking photos at eye level, change your perspective and test different angles. Experiment with depth of field. Add your flair to your photography.
Show Your Personality
Each healthcare traveler has a unique background, but one thing remains the same: you all have a thirst for adventure. Use your photos to tell your story and share your experiences about life as a traveling RN or allied professional. Your followers want to know that you're a genuine person, so express who you are!
Share Photos With TNAA
If you want to share your photos with us, make sure we see them by tagging our Instagram account @travelnurseacrossamerica and/or using our hashtag #travelwithtnaa. You can also email your original, unedited photo so we can share it without sacrificing the image quality. Just be sure to let us know we have permission to use your photo and realize we might share it on our social media and/or website. Make sure you don't have individuals in the photo who would not be willing to sign a photo release form if you're sending them to us or tagging us for a share.
Photo Submission Don'ts for Healthcare Travelers
Over-Do It
If you're sharing your photos with TNAA, know we focus a lot on image quality. We don't post screenshots, Snapchats, or overly filtered pictures on our social media pages. If your photo needs a tweak, send us the original image, and we can make a change, if required, to fit our profile's vibe.
Share Too Much
TNAA doesn't share photos with personally identifying information, such as a facility or patient name that is visible. 
We hope you tag us on social media so we can see how much fun you're having while you #travelwithTNAA!