April 21, 2022
Maximizing Adventure on Your Assignment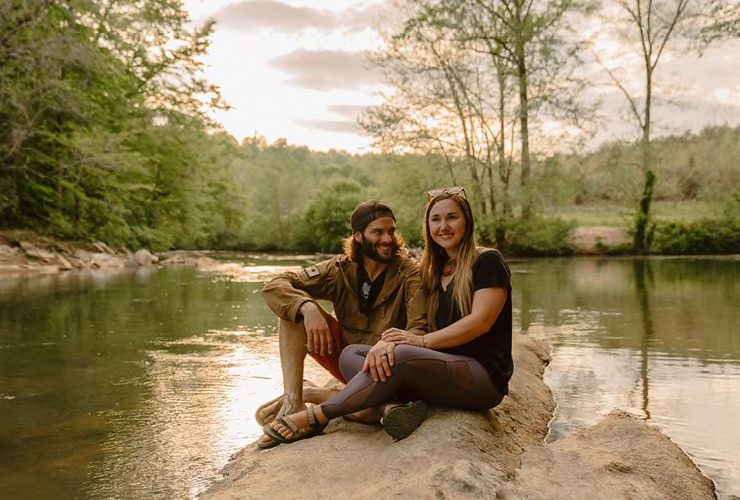 One of the most enticing parts of being a travel nurse or allied traveler is exploring the United States. Meg and Ty, the PCU travel nursing couple behind We the Wanderers, tour the country in their van, and they're always finding adventure wherever they go. If you're a fan of hiking, camping, and exploring on your off days, they're sharing their tips for how to maximize adventure on your travel assignments.
View this post on Instagram
Travel Nursing in a Van
Meg and Ty have been traveling with each other since early 2019, and it's been a wild journey ever since. After their first year as travelers, they took life on the road a little more literally and began living out of their van.
Meg has always dreamed of traveling in a van, and it suits these two nomadic hearts who make the most of their days off work. When they moved from apartment to apartment for their assignments, they would have to pack and plan for their adventures consciously. With the van, it's much easier to get up and go.
"We can just drive to wherever we want to go," Meg explained. "It makes it easier to get out and see things on your days off, and you feel less stressed and less rushed when you're on a trip."
Once they started the #vanlife, they were shocked by how much stuff they didn't need. 
"When we traveled without our van, we would pack so many unnecessary items. We decided if we don't use it at least once a day or week, we got rid of it or put it in storage," Meg explained. "And if we're traveling in a certain location, we made sure to pack clothes for the climate so that we weren't carrying as much while on assignment."
Planning Adventures
Meg and Ty usually pick their assignments based on what they can do and see in the area.
"As long as the area has plenty to do on our days off and we get to experience a lot, that's what we look for when we are planning our assignments," Meg said.
The pair have a knack for finding the most scenic hiking trails, waterfalls, beaches, fire lookouts, camping spots, and more. As Ty would say, they go full throttle, but they don't regret a second of it.
"You're in a spot for three months and have that much time to make the most of your experience there," Meg said. "We look back and see the experiences we've had. It's always worth it, and we always appreciate that we did it."
Resources for Maximizing Adventure
Their adventures usually involve hiking and backpacking, which don't cost much money but sometimes take a little prep work. These are some of the resources they use to make the most of their travel nurse assignments.
Adventure Safety Tips
No matter where you go, you'll always want to go prepared. Meg and Ty offer these safety tips to ensure you can survive in a dangerous situation.
Always tell someone where you are going and when you plan to return.

Take a map and compass with you and know how to use them.

Bring extra food and water.

Take a survival course, especially if you are serious about exploring the backcountry.
We the Wanderers are currently on assignment in South Carolina and taking in all the Southeast offers. Next, Meg and Ty hope for a summer contract in Montana or Wyoming. You can follow their travel nurse adventures on Instagram or their website, We the Wanderers.
Are you convinced to become a healthcare traveler? Pursue a career that moves you and #travelwithTNAA. Apply today!