June 1, 2022
June Awareness Month | Important Healthcare Days and Weeks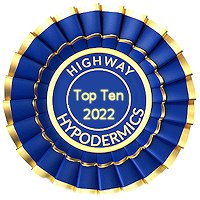 During June, the sun is out, school is out, and it's time to soak up the summer sun. Summer comes with longer stretches of daylight, meaning more time is spent enjoying the activities you love. This month also features a variety of healthcare awareness days highlighting various illnesses, conditions, and populations.
Month-long Observances
Nearly 55 million people live with Alzheimer's or another dementia. Early signs of the disease include memory loss, challenges in problem-solving, difficulty completing tasks, and changes in character. During June, communities come together to recognize the Longest Day – the summer solstice – when people across the nation fight the darkness of the disease on the day with the most light. You can join the fight to #EndAlz by wearing purple – the color of Alzheimer's awareness, participating in a fundraising event on The Longest Day, or donating to the cause.
Cataracts, the leading cause of blindness worldwide, involves the clouding of the eye's lens. Experts say more than 50% of Americans aged 80 and older live with cataracts or have had cataract surgery. However, the disease can also occur in children. Risk factors for cataracts include eye injuries, certain diseases, inflammation, and more. Cataract Awareness Month informs the public about risk factors, symptoms, and treatment for cataracts.
Hernias occur when an organ or tissue slips through a weakened spot of the surrounding muscle or tissue that holds it in its place. Hernias can follow many incidents, like surgeries, pregnancy, and improperly lifting heavy objects. Symptoms often include pain in the affected area, a prominent protrusion, and a feeling of pressure in the abdomen. Though hernias affect millions yearly, only a small number of those people seek treatment for it. You can use your voice and medical background to raise awareness about hernia treatment options.
View this post on Instagram
Men's Health Month is celebrated to highlight preventable physical and mental health problems among males and encourage early detection and treatment of diseases this population faces. Along with Men's Health Month, International Men's Health Week is celebrated June 13 – 19, 2022. During this time, you might hear lectures on men's health from sports figures, participate in free screenings and health fairs, or wear blue to support men's health awareness. As a healthcare worker, you can also use Men's Health Month as an opportunity to encourage regular self-exams and screening.
Myasthenia gravis, an incurable disease affecting approximately 20 in every 100,000 U.S. citizens, leads to the rapid fatigue of muscles under voluntary control. It's most common in the muscles of the eyes, face, throat, neck, and limbs. This year, the Myasthenia Gravis Foundation of America is focused on "Turning Awareness into Action." Use the MG Action Month toolkit to join the campaign as you show your support.
Aphasia is an acquired communication disorder that impairs the ability to process language, making it difficult to understand and speak to others. About 2 million Americans have aphasia, which can be caused by strokes, tumors, head injuries, and other neurological issues. You can help others understand this disorder by sharing facts on social media with the #AphasiaTogether hashtag.
Headache and migraine disorders can affect anyone, but it's becoming a known problem for service members and veterans, according to the National Headache Foundation. Experts say brain injuries suffered during combat can lead to post-traumatic headache disorder, and symptoms can last for years. That's why the foundation has launched Operation Brainstorm, an initiative to get suffering veterans linked to helpful resources. As part of Operation Brainstorm, the foundation and its partners plan to train primary care providers in the VA system on headache and migraine disorders, host forums at American Legion halls, and distribute toolkits.
Experts say approximately 8 million U.S. citizens live with posttraumatic stress disorder (PTSD), which can affect anyone who has survived a traumatic event. This awareness month exists to let people know that there are treatment options to help. Do your part to raise awareness by taking a PTSD self-screen or participating in the Step Up for PTSD Awareness virtual walk.
Scleroderma is a rare autoimmune disorder that triggers the immune system to make excess collagen, leading to the hardening and tightening of the skin and connective tissues. Early symptoms of the condition include swollen fingers, numbness in fingers or toes, joint pain, and cold sensitivity. However, in severe cases, complications from the disorder can lead to heart, lung, and digestive system damage. Help more people learn about scleroderma, what it does, and treatment options by sharing one of the Scleroderma Research Foundation's posts on social media.
Week-long Observances
Experts say becoming a certified nursing assistant (CNA) is the first step some people take to start their healthcare careers. CNA duties might include answering call buttons, monitoring patient needs, and helping patients with daily tasks. During this week, thank CNAs for their work to support you and their patients.
Healthcare risk management teams are vital in eliminating preventable safety mistakes and protecting healthcare organizations. They do this by educating medical staff and leadership and implementing processes to reduce the risk of detrimental safety events. Show appreciation for your risk management team simply by recognizing their work, saying 'thanks,' and understanding more about their roles in your organization.
In 2022, Helen Keller Deaf-Blind Awareness Week is focused on diversity and inclusion and how society can shift its perspective to create greater accessibility for everyone. Show your support for Deaf-Blind Awareness Week by writing legislators for a proclamation that recognizes the week, supporting businesses who have hired or provided work experience for Deaf-Blind citizens, or taking to social media to spread awareness.
Recognition Days
Cancer can affect every facet of life – from relationships to work to finances and beyond. Celebrate those who have survived a cancer diagnosis and those still in the fight. You can show your support by being an outspoken advocate for additional cancer research, treatment, and awareness when you use the hashtag #CelebrateLife on social media.
Giving blood is one of the easiest ways you can help hospital patients. The World Health Organization says blood donations are needed worldwide, especially in lower-income countries, and contributions are used to treat people with diseases and save lives in various accidents. Participate in this healthcare recognition day by signing up for a blood drive near you.
Sickle cell is a genetic blood disorder that can cause red blood cells to become crescent-shaped, making it difficult for them to pass through narrow blood vessels. When areas of the body don't get enough blood flow, it can lead to various complications. World Sickle Cell Day kicks off "Walk With the Stars," an event that raises sickle cell awareness. Learn more about how you can advocate for sickle cell awareness by getting up and moving in the Walk With the Stars event.
The act of self-care has been brought to the forefront during the pandemic, and HIV.gov wants you to know that HIV testing is a form of self-care. Knowing your HIV status can help you get treatment faster if you need it. To know your HIV status, you can get a self-test or locate an HIV testing site near you.