February 19, 2021
Getting Started as a Travel Tech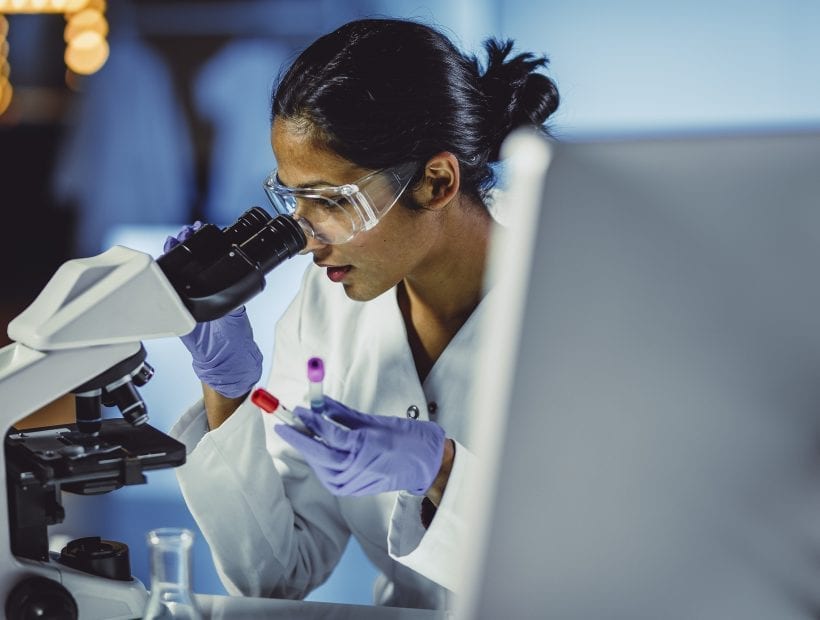 Working as a medical tech is both very rewarding and always in-demand. However, like with a lot of other jobs, working at the same place day-in and day-out can get tiresome. Fortunately, there is an alternative for those who want some more variety: becoming a travel tech.
By becoming a travel tech, you get to bring your skills all across the country. Not only will you be able to explore the country, but you'll also get to meet new people, expand upon your talents, and gain valuable career experience. Plus, getting started as a traveler is rather straightforward, which means you can be out traveling before you know it!
Prerequisites
Generally, most facilities will want their travel techs to have at least one or two years of experience. This ensures that you understand the basics of the job, and it'll make it easier for you to adapt to the new facility. You'll also need to make sure you have the right certification for the position you're interested in. For example, a medical lab technician will need an associate's degree or postsecondary certificate from a program accredited by the National Accrediting Agency for Clinical Laboratory Scientists and then must pass the exam to become certified. Meanwhile, a medical technologist will need a bachelor's degree from a NAACLS accredited program, and will usually get certified as part of their education.
Something else to consider is specific state licensure requirements. Certain states may require you to get licensed before you can work there, depending on your practice. Figuring all of this on your own can be tricky, which is why you want to make sure you…
Pick a Good Agency
When you decide that you want to be a travel tech, the last thing you want is to work with an agency that doesn't have your back. That's why TNAA makes sure our travelers have the support they need, whenever they need it. Our recruiters are friendly, knowledgeable, and dedicated to helping you find an assignment that meets what you're looking for. They and our clinical team are also there to help you before, during, and after an assignment. For instance, they can make sure you have any required licensure, that it's all up to date, and any related costs are covered so you won't need to worry about it. Having this sort of support makes a difference, especially when you're just starting.
There are also other great benefits we offer to travelers which make the traveling process much easier for them. That way, you can focus on knocking it out of the park when on assignment!
Get Ready to Travel
Your recruiter will work closely with you to find an assignment that fits your requirements. Don't be afraid to ask them questions, and ask yourself what's most important for you in an ideal assignment. Do you want to travel somewhere far away, or still be close to home? What sized facility do you prefer, and what are deal-breakers? Be sure to let your recruiter know, so they can keep it all in mind as they help you search.
Once you find the assignment you've been looking for and apply, next will be an interview with someone from the facility to cover procedures and give you a chance to ask any questions. If everything goes well, then you're officially ready to travel! Pack your bags, plan your trip, and get ready to start what is sure to be the first of many new adventures.