February 12, 2021
Celebrating Valentine's Day During COVID-19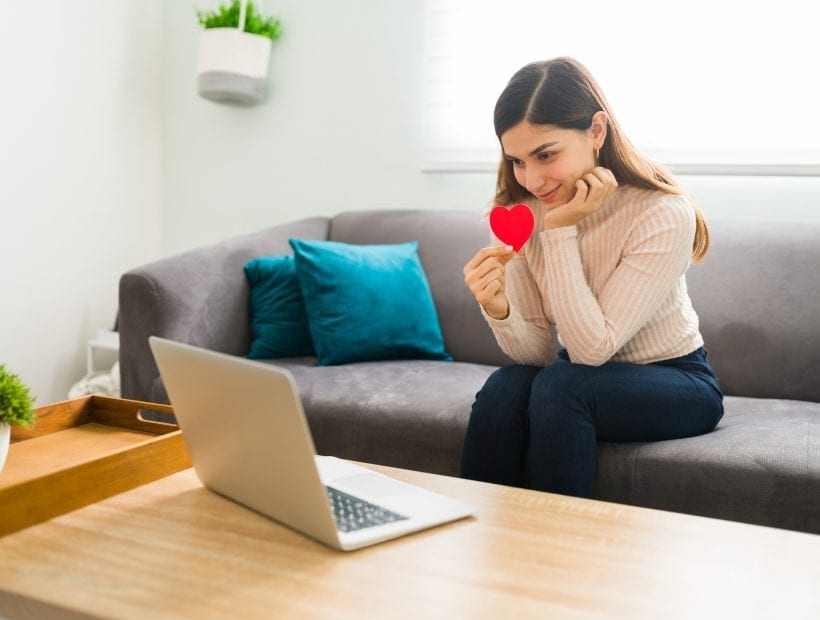 As a healthcare traveler, it can be hard to be on assignment during a holiday. This is especially true for Valentine's Day, which we usually celebrate with  special someone. Due to COVID-19, many travelers haven't been able to see their partners even when not on assignment because of quarantines and social distancing
If you find yourself in a similar spot, you can still make the day a special one with a little creativity. This can be a fantastic chance to show your partner how much you care for and appreciate them.
Spend Some Quality (Face)Time
Technology will play a big role in celebrating Valentine's Day this year. Using something like Zoom, Skype, or FaceTime will give you and your partner a chance to see each other, even if you can't be in the same spot. After all, the most important part of the day is celebrating each other! Find a time when you both won't be busy so you won't have to worry about any interruptions.
Have an e-Date
If you get creative with how you use your technology, then you can even have a socially distanced date with your partner! Try and set up your face-to-face call over dinner, and you can both cook your favorite dishes, and even set up the area around you to be like a mini-restaurant.
You can also watch a movie or your favorite TV show together afterward. By sharing your screen or starting at the same time, you'll both get to enjoy watching something together. It might be a little different than usual, but remember: it's the thought that counts!
Set Up a Gift Delivery
Sending your partner a gift is a great way to show how much you appreciate them. It's easier than ever to find something online and have it delivered to them. You can also make something yourself, which they'll appreciate. Don't forget about the little things either. Flowers and cards never go out of style and are sure to make your partner smile.
Treat Yourself
There's nothing wrong with treating yourself on Valentine's Day either! It has been a rough year, so taking a day for some self-care is certainly warranted. Treat yourself to some music, food, movies, books- whatever makes you feel good! You deserve it after all the hard work you've been doing.