November 23, 2020
Black Friday 2020: Deals and Discounts for Travelers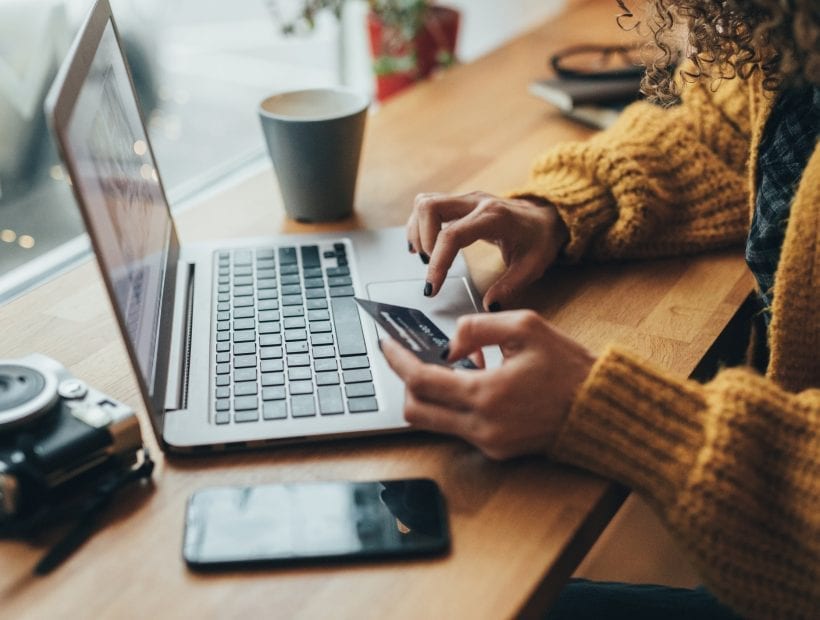 You're probably used to seeing stories about shoppers lined up outside of stores in order to score some great Black Friday deals. However, it's 2020, and if there's one thing we know about this year, it's that things have been pretty different than usual. Black Friday is no exception, with a lot of places deciding to go online-only and even set up early deals before their main event.
If you're finding it a bit harder to keep up this year, don't worry: you're not alone. That's why we've gone ahead and put together a collection of some specific deals which we feel will appeal to healthcare travelers in particular. That way, whether you're looking to pick up something you've had your eye on for a while or are searching for a good traveler gift, you'll be covered. We've even included some sites which are offering special deals for health care workers, which can help you save even more! Click the links below to quickly jump to a specific section.
Tech Deals
Tech items are always popular during Black Friday, and it seems this will definitely be the case this year. In fact, it's thanks to a lot of these tech products that travelers have been able to remain in touch with their friends and family despite travel restrictions. Therefore, they're sure to make great gifts, especially for those who are looking to upgrade.
Laptops are great for travelers, as they are easy to travel with and many have webcams built in. Tablets are also a good choice, as they're even lighter and offer many of the same benefits. We'd also recommend things like smartwatches, as they're an easy way for travelers to stay in the loop even when they're working, and streaming sticks, as they let travelers watch their favorite shows wherever they are.
Shop Samsung tech deals (Healthcare workers can get 30% off after verifying their ID)
Apparel Deals
Another great option for travelers is apparel. You can never go wrong when it comes to stocking up on more scrubs or grabbing some new compression socks. This is also a great time to grab a new pair of shoes if your current work pair is starting to wear out, or if you need some comfortable ones to wear when your shift is over.
Don't forget about getting apparel for your days off as well. You might find yourself traveling from one place which is super cold to another which is pretty hot, and vice versa. As such, it's not a bad idea to pick up some new clothes for future assignments, so you'll be prepared for wherever you go.
Shop Adidas deals (Healthcare workers can get 30% off after ID verification)
Shop Nike deals (Healthcare workers can get a special 20% discount which can be used four times a month)
Camera Deals
Usually, when a traveler isn't on the clock, they'll be out exploring wherever they're at. While new phone cameras have definitely upped their quality, nothing beats having a camera on standby. That way, you can capture all the scenes without worrying about draining your phone battery.
For those who like to hit the outdoors, something like a GoPro will be an excellent choice. These cameras are designed to be rugged and can handle hikes, skiing, kayaking, and everything in-between. Other digital cameras will be good for those who like to spend more time exploring cities and towns, letting them get great shots of landmarks and other memorable spots.
Travel Gear Deals
What's something that every traveler is going to need? Travel gear, of course! That means things like suitcases or duffle bags are something every traveler will need and will appreciate. After all, the more of these they have, the easier it'll be to pack all the necessary things to bring along on an assignment.
Backpacks are also a great piece of kit for travelers. For starters, it's easy to bring all the things one might need for a shift with them in a backpack. They're also handy for when you're out and about, as you can keep everything you'll need all in one convenient place. Other travel gear will be especially handy for those who like to check out the outdoors.
Shop Jansport travel gear deals (Healthcare workers get a 20% discount up through the end of the year)
Health & Home Goods Deals
Due to how travelers are away from home when on assignment, many like to make where they're currently staying feel a bit more like home. That's why health and home goods are very popular picks for travelers. In particular, things like blankets, comfortable pillows, and massagers are all helpful for when a traveler needs to relax and unwind after a long shift.
Home goods are also good for making the home away from home life a bit easier. Kitchen appliances like coffee makers are by far some of the most popular picks, but other small kitchen appliances are sure to be handy as well. Bathroom appliances are great too, making it easier to get ready for those shifts!
Shop Amazon health and kitchen deals
Shop BlanQuil deals (Healthcare workers get 40% off after verifying their ID)
Gift Card Deals
Gift cards are something which never go out of style. In fact, there's a wide range of services and business which travelers tend to make use of that offer gift cards. While gift cards to places like stores and restaurants are always handy, ones for places like Airbnb, Hotels.com or for services like Uber Eats can make the traveling process a lot easier. Keep an eye on their sites as they may have special Black Friday promo codes for you to take advantage of!
Small Business Deals
It's been difficult for many small businesses this year, which is why we want to highlight some which stood out as offering some great original gifts for travelers. Etsy is definitely a great choice, as there are so many different sellers offering something unique. If your traveler is out on assignment, you can send them a personalized Greetabl photo box, complete with gifts that are sure to make their day. For those who love their coffee, Atlas Coffee Club lets you send deliveries of premium coffee directly to them. And for those wine fans, Winc delivers four bottles a month specially tailored to one's tastes!