May 5, 2020
A Master List of Nurses Week 2020 Discounts, Deals & Freebies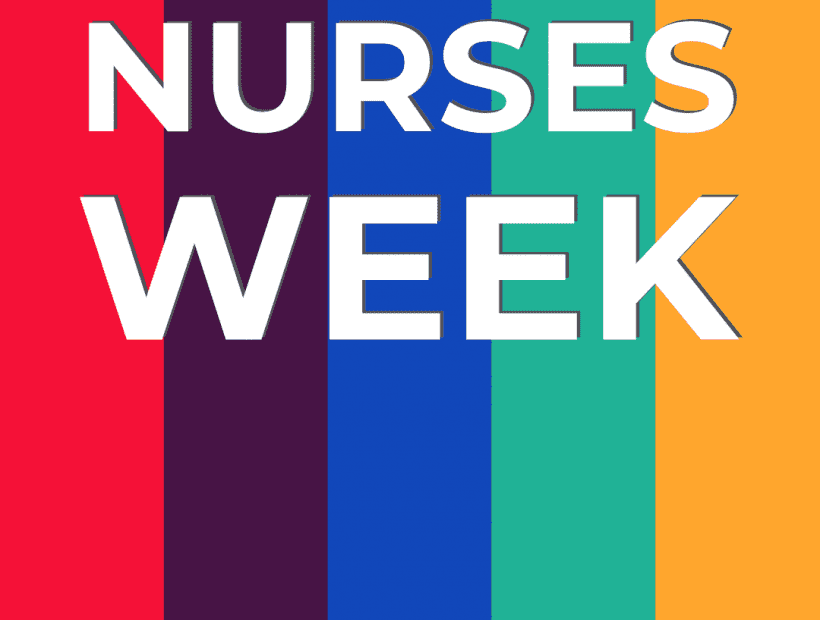 Nurses Week Freebies Are Here! 
Typically, May 6 -12 is a time reserved for honoring nurses and showing appreciation for their hard work and passionate care. But this year feels different. It's the International Year of the Nurse (Happy 200th Florence Nightingale!), and we're experiencing a pandemic. Like every commercial you've seen lately, these are unprecedented times. Whether you're actively working, experiencing unemployment, or figuring out your next step, these deals are for all nurses.
Hey OR, PACU, or any other nurse not working the COVID units, these deals are for you too! Because when operating rooms open and hospital census' increase, you'll step up to the plate. 
So, what companies are offering discounts? Don't worry; we've scoured the internet to give you this master list of promo codes, deals, and discounts for Nurses Week 2020. Know of a deal not listed here? Email us or share it via messenger to any of our social media profiles. Be sure to check back, as we'll continue to update this post with any new deals we find. Use these links to navigate this post quickly.

Nurses Week Deals for TNAA Nurses
Uniform Advantage
Details: Uniform Advantage graciously donated several $65 gift cards, which we'll be handing out at random. For your chance to win one of these gift cards, you'll need to be engaging with our social media accounts as we'll be randomly selecting winners tagged in, and commenting on, our Nurses Week posts.
Altra Running
Details: You know what pairs with long shifts? Supportive footwear. And that's why our friends at Altra Running are offering up to 50% off their ultra-performing sneakers.
Free Food & Drink Deals for Nurses Week 2020
Jamba Juice
Details: From May 6 to May 13, whenever you buy a smoothie or bowl for delivery on the Jamba app or 

jamba.com

, Jamba will donate a smoothie to a nurse or other essential worker, including doctors, teachers, and mail carriers.
Contact: You can nominate a specific nurse for a freebie on Jamba's '

Whirld of Good' website

, which will be live on May 6.
Dunkin' Donuts
Details: Do-nut get in between a nurse and their coffee! Dunkin' is offering a free medium hot or iced coffee — and a free donut — to all healthcare workers on National Nurses Day.
Contact: Follow this link to read more about their efforts to support healthcare workers during the coronavirus pandemic.
Cinnabon
Details: Cinnabon has supported The DAISY Foundation since its inception. Traditionally, they offer free cinnamon rolls to nurses during Nurses Week at participating bakeries.
Krispy Kreme
Details: Now through National Nurses Week, Krispy Kreme is offering free dozens of donuts to nurses — just show your hospital ID badge at a Krispy Kreme drive-thru to snag some sweetness.
Contact: Find out more here!
Chipotle
Details: If you missed Taco Tuesday, be sure to hit up Chipotle on Wednesday, May 6, for a free burrito! Every time a customer names their burrito order "4HEROES" on the app or online, Chipotle will donate a burrito. See more details here.
Contact: Sign up here to receive a free burrito!
Scrubs & Nursing Education Discounts
WonderWink Scrub Shop
Details: Upgrade your workwear with WonderWink! Snag 20% off sitewide with promo code WW20 through May 12 — oh, and 100% free shipping. Score!
Contact: Shop for your new scrubs here!
Scrubs & Beyond
Amazon
Details: If you're a nurse with a Kindle, then this deal is for you! Amazon is offering free Kindle editions of nursing books. We're talking dosage calculation workbooks, medical fiction, and even hobby-teaching books!
Contact: See the list here!
Talk Space
Details: Talkspace is offering several resources for medical professionals. In light of the devastating coronavirus pandemic, Talkspace and its partners have donated 2,100 free months of therapy. The fine print: You'll need to register with your NPI or work badge after downloading the app. Once verified for eligibility, you'll be provided with 1 free month of the Unlimited Messaging Plus plan.

Apparel Deals & Discounts for Nurses Week
Modcloth
Details: The women's clothing company is offering 30% off for nurses! You'll need to create an account and verify your ID. Once you've completed verification, the discount will be applied to your order. Plus, by creating an account, you'll receive deals throughout the year.
Adidas
Details: Long shifts call for supportive footwear. What better time to sport those iconic stripes? Adidas is offering 40% off purchases on its website for medical professionals.
Contact: To be eligible, you must verify your ID here.