June 1, 2020
A List of the Most Instagrammable Spots in Maine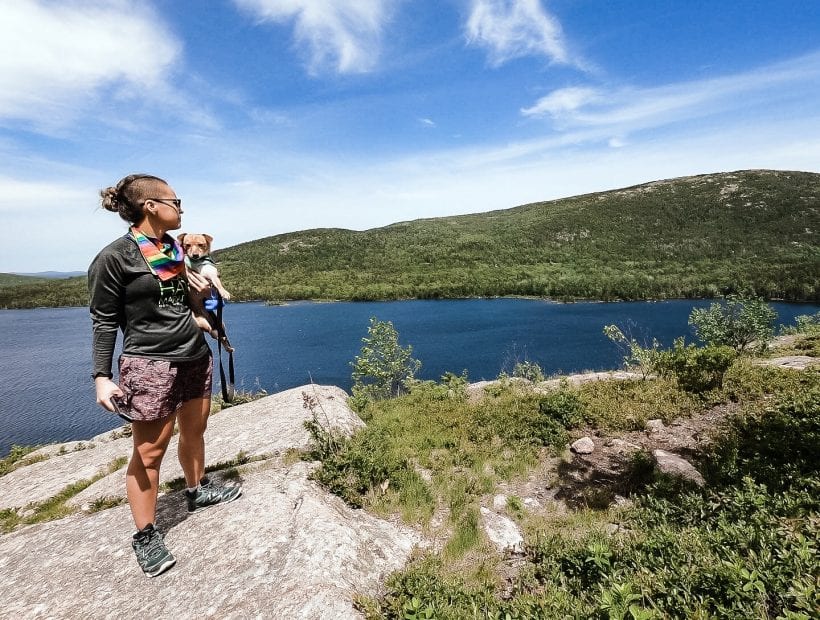 Maine's natural beauty makes it a must-visit location for travel nurses, from iconic coastlines to photo-worthy food. We're sharing some of Maine's most photographable scenery, parks, and historical attractions from the lenses of our travel nurses' cameras. If you're looking for a travel nurse job that's far from ordinary, put Maine on your list.
The 5 Photos You Need to Instagram Your Maine Travel Nurse Job 
Our nurses aren't letting the coronavirus pandemic stop them from exploring; and we think Maine is the perfect destination for your next travel nurse job to enjoy nature, food, and culture. Because adventure isn't canceled. In fact, we have openings in small towns tucked deep into the northern-most state and assignments in bigger cities known for food and brew tours, like Portland and Bangor.
1. Acadia National Park
This is one place loved by our travelers. With plenty of trails and breathtaking views, it's no surprise. Acadia National Park is situated primarily on Maine's Mount Desert Island. Think woodlands, rocky beaches, and granite peaks. Be sure to check out the Park's website for more information on dog-friendly hikes, popular campgrounds, where to park, and much more. Plus, a Cadillac Mountain hike at sunrise catches the first rays of sunlight to hit the United States.
View this post on Instagram
2. An Iconic Maine Eatery
Maine is becoming very well known for its delectable dishes, and it's more than just lobster rolls. Of course, the state is packed with the freshest seafood, but you can also expect a lot of hearty Canadian-inspired fare too. Check out this quick guide from The Food Network. Or maybe you're up for a food tour? Maine's booming culinary scene is just waiting to be experienced. But it's more than just food, mainefoodtours.com offers happy hour tours, doggy and me tours, boat tours, and much more.
3. Maine Lighthouses
Is there anything more quintessentially Maine than a lighthouse? Not only do they make for gorgeous photos, but they have a rich history in the Northeast. In fact, Maine has 65 historic lighthouses dating back to 1791. And yes, there's a tour for that. Check out the top lighthouses to visit here!
4. The Spooky Side of Maine
Did you know Stephen King called Maine home? Not only that, but places in and around Bangor inspired many scenes and stories. You can experience the spookier side of Bangor; visiting all the places that inspired Stephen King on this tour.
5. Coastal Maine
Perhaps the most stunning photo backdrop is the coast itself. Whether it's a beach stroll, exploring the islands, or grabbing a lobster roll portside, there's no doubt the coast of Maine offers breathtaking scenery.
View this post on Instagram
From Ellsworth to Portland, our travel nurses love Maine. And after looking at their pictures, it's easy to see why. Discover the iconic state, all the lighthouses, secluded islands, and picturesque towns (hello, Kennebunkport). Check out all of our open travel nurse jobs here and start your Maine adventure!
Bonus Points for Airplanes
Our ambassador Ben wins this one! Check out his story here.
View this post on Instagram