August 16, 2021
A Labor of Love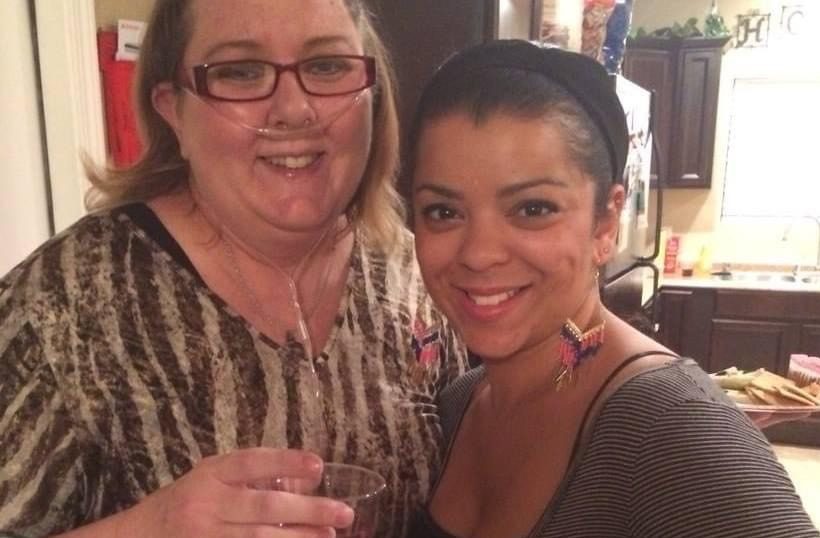 Carissa Lewis is driven to care for people – she works as a Med/Surg travel nurse. Her job is to take care of others, and she says she does it to praise God. That's a way of life her mother taught her.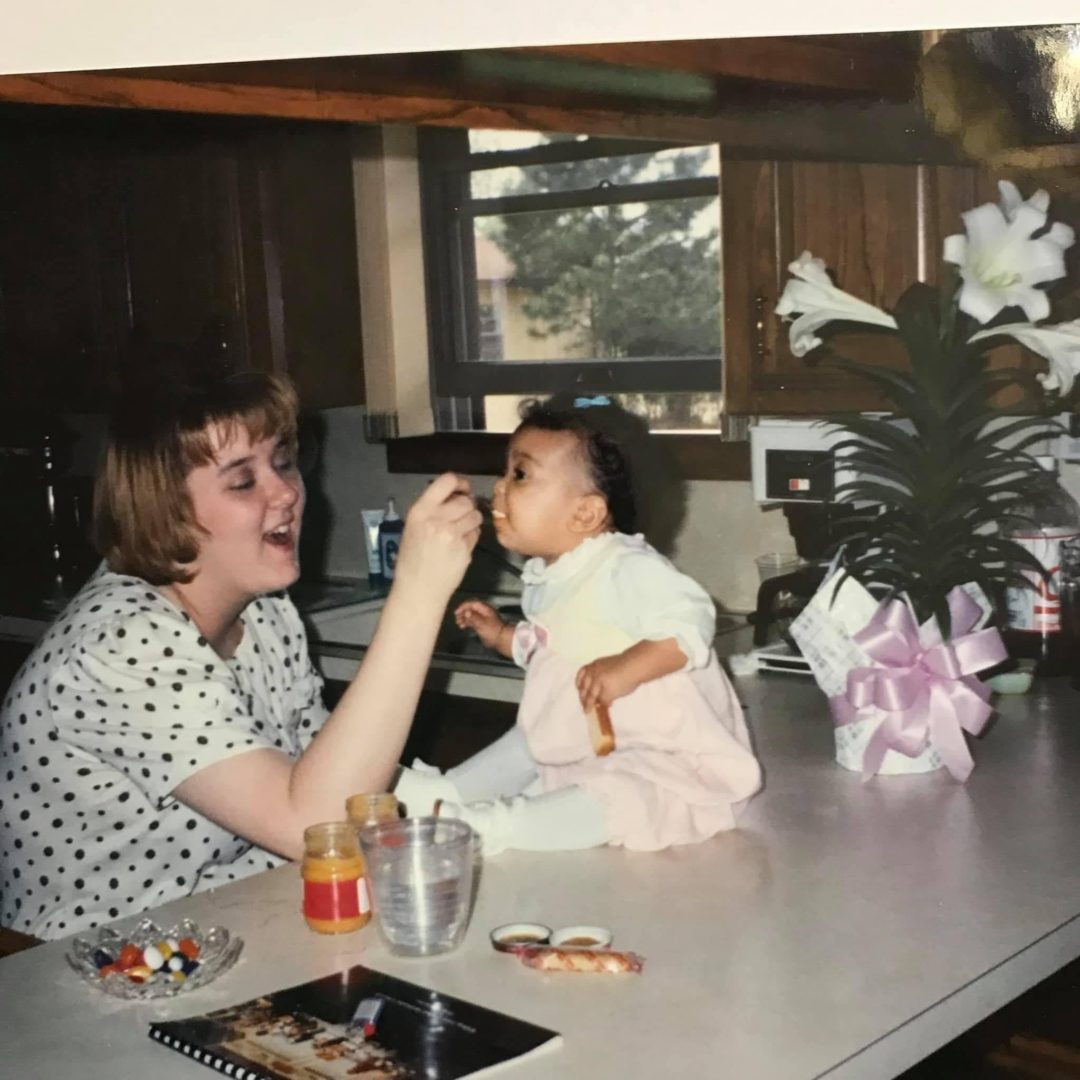 Anissa Lewis, Carissa's mother, died from complications following a double lung transplant just as Carissa was about to begin her second travel nurse assignment. 
"We didn't get what we wanted, but God has a plan for everyone and a purpose for everything," Carissa believed. "I have to realize that maybe her purpose had already been fulfilled, and we just didn't know it. She touched a lot of lives in 49 years."
While her mother is no longer here, becoming a traveler is what allowed Carissa to spend extra time with her as they prepared for this life-changing event. Carissa took her first assignment in Arizona, near the hospital where her mother would have transplant surgery.
The Diagnosis
Anissa lived with alpha-1 antitrypsin deficiency, an inherited illness that can lead to lung and liver disease. She was studying to be a nurse when she first learned she had alpha-1.
"While she was in nursing school, she started to have trouble breathing," Carissa said. "She would be walking across campus and huffing and puffing, and she was wondering what was going on."
Anissa was in her mid-30s at the time, and her illness progressed for the next 12 years. Despite being sick, going to school, working, and being a single mother, Anissa was always available for her children.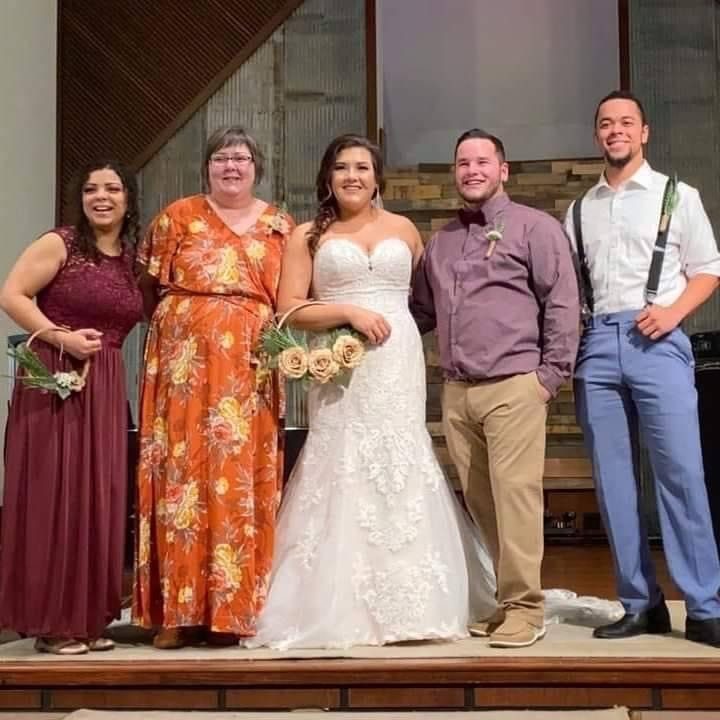 "She was always helping people when she was sick," Carissa said. "People would ask her, 'How are you so happy when you are sick?' And she would say, 'The joy of the Lord is my strength.'"
Anissa's response was part of a Bible verse from the Book of Nehemiah, and it also reminded her of one of her favorite songs, "Joy In My Heart."
Her Christian walk helped Anissa persevere, but eventually, the disease became too devastating. Anissa's lungs were functioning between 27% and 35%. Her best option was a double lung transplant.
The Move
Since the call about a transplant match could come at any time, Anissa and Carissa planned to move from New Mexico to Arizona to be close to the hospital where the surgery would be held. That's when Anissa suggested that Carissa continue her career but take it on the road as a travel nurse.
The mother-daughter duo moved to Arizona in late 2020, and Carissa took her first assignment close to where they lived. While in Arizona, they made the most of their time together – taking on the challenge of an escape room, going to the mountains, visiting Papago Park, and painting in art classes. They got in quality time however they could, even when just driving around, seeing sites, and listening to music in the car.
"I know that God was giving her strength through this because no one that sick would be that strong and that happy," Carissa said. "She could barely walk without getting out of breath. Just normal things we would take for granted, she could barely do. But, she was always grateful and smiling."
Anissa was listed for a double lung transplant in March. As they waited for a match, Anissa was making plans for after the surgery. She had a helper's heart and was planning on becoming an OR nurse, which she described as the perfect job. Or, she'd take her career of working for the COPD Foundation, which assists people with chronic obstructive pulmonary disease, on the road as she traveled with Carissa. However, the transplant would be the first hurdle.
The Surgery
On May 31, doctors called Anissa close to midnight to let her know there was a match. She would need to be ready for surgery the next day.
"Everything happened so fast," Carissa recalled. "I still remember the last time I hugged her on the couch. I knew something was going to be different [the next day], but I didn't know what. I replay that in my mind, and in my dreams, I wake up and she's still there. We never got a call [from the hospital]."
The six-hour surgery lasted approximately nine hours. Anissa was hooked up to the heart-lung machine due to her having pulmonary hypertension. Unfortunately, the machine can cause strain on the heart, and Anissa's aorta tore during surgery.
"They had to do heart surgery while doing lung transplant surgery, so she was on the machine longer, which puts you at higher risk for complications," Carissa explained. They later learned Anissa also suffered a stroke while on the table.
Though recovery seemed to be going well initially, Anissa's body was overwhelmed from the shock of the surgery, and her heart wasn't restarting on its own.
Carissa stayed as much as she could with her mom during this time. She held her hand, sang to her, and read Bible verses aloud as the family prepared to make tough decisions. Anissa's organs were progressively shutting down, and the life she would have had moving forward was hardly a life at all.
"I prayed for God's angels to surround her. I just prayed that she was comforted," Carissa said, and she had faith that Anissa would be at peace.
When her time came, Anissa was surrounded with love, just as her daughter had hoped. Carissa, her brother, her grandparents, and her aunt were with Anissa in her final moments. 
"My brother and I were holding her as she passed," Carissa remembered. "I hugged her and talked to her in her ear and told her how much she means to me, how much I love her, and that I was going to make her proud."
The Goodbye for Now
Anissa passed away on June 9, 2021. While Carissa can no longer hold on to her mom's hand, she holds on to the memories. She remembers her witty, caring, creative and selfless mother as she reads Anissa's journal. While sorting Anissa's belongings, Carissa finds the book "Prayers for a Woman's Heart," and her mom had it marked to this passage:
"Father, my heart is breaking over the death of someone I love," Carissa read. "Fill me with your comfort and the joy that comes from knowing that when death does come, you will be there to guide us home to you."
Though the page was marked years before, the message came at the perfect time.
"I'm starting to see how much more she loved me than I thought," Carissa said.
Anissa cared about every aspect of her three children's lives. Most of all, she cared about their relationship with God. 
"In her will, she put a special request," Carissa explained. "'I want my children to know how very much I love them, but even more than I love them, their Heavenly Father loves them. More than any earthly possession I could leave you with, I give you this: to love the Lord your God with all your heart, soul, and mind.' And that was the best gift she ever gave me."
As Carissa adjusts to her new normal and continues her career as a healthcare traveler, Anissa's purpose continues through her eldest daughter. While Carissa gets ready for her workday, she remembers Colossians 3:23-24 and her mom telling her the work she is doing is for God.
"Two days ago, I got this thought, like God was telling me, 'Live like you know she's alive,'" Carissa said.
"As long as I'm living my life for the Lord, I'm making her proud," she continued.
And that's how Carissa will move forward.