December 18, 2020
5 Unique Holiday Dishes to Try on Assignment in 2021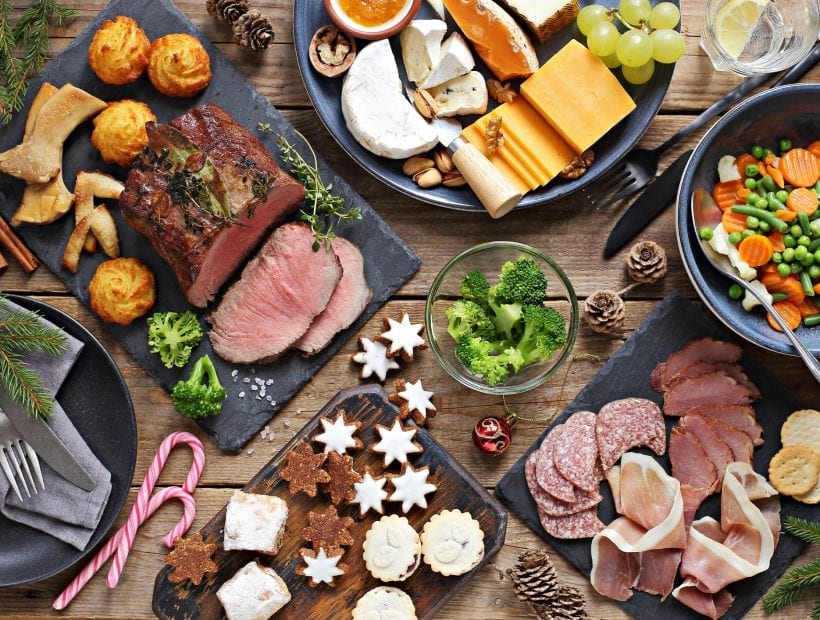 One of the fun parts about being a health care traveler is getting to try out all the interesting foods and dishes on offer when you're on an assignment. This is especially true around the holidays, where you can find some interesting regional choices that you won't get anywhere else. However, with COVID-19 this year, it's a bit tougher to get these experiences. Restaurants may be closed, and facility events like potlucks are being cancelled.
So while it may be tough to try some of these dishes out this year, it's never too early to start planning ahead for next year! That's why we're highlighting five unique holiday dishes for you to put on your radar for 2021. That way, not only can you explore some new places, you can also expand your pallet with these popular picks!
Kalua Pork – Hawaii
Looking to get away from the cold during the holidays? Then an assignment to Hawaii might be right up your alley. Not only will you get some great weather and natural views, but you'll also get to try some great food as well. Since the holidays are a special occasion, you can expect to find a lot of kalua pork being made. This dish, which is also a staple at luaus, is cooked in an underground oven (called an imu) with sea salt, banana leaves, and koa wood. The end result is a delicious and juicy dish that you can't find anywhere else. Afterwards you can follow it up with some haupia, a traditional coconut milk desert served in gelatin cubes.
Lefse – North Dakota
If you want to try something that you may have never heard of before, then you may want to check out the impressive takes North Dakota has on lefse. Originating from Norway, lefse is a traditional flatbread that's cooked on a long, flat griddle with special turning sticks and rolling pins to help give it a distinct look. It's an especially popular dish in states with high Scandinavian-American populations, and North Dakota in particular is known for their many different variations on the dish. While it's eaten year-round, during the holidays you can find some pretty great dessert versions to enjoy.
Sopa de Res – Nevada
It can get pretty cold during the holiday seasons, especially out in the deserts of the Southwest. That's why a warm, filling dish like sopa de res is such a holiday staple in Nevada. This classic beef soup from Latin America is usually made with hearty vegetables like corn, potatoes, cabbage, carrots, and onions, just to name a few. This dish is sure to warm you up, especially on those colder winter nights.
Persimmon Pudding – Rhode Island
Should you want to try an old-school (and we mean old-school) holiday dish, then having some persimmon pudding up in Rhode Island may be what you're looking for. Persimmon pudding was originally made by the first English settlers in New England, and while it has fallen out of style in other states, it's still pretty popular in Rhode Island. Usually steamed or cooked in an oven with a water bath, this helps ensures the cake-like dessert remains rich and moist, and it's generally served with ice cream, whipped cream, or a classic brandy sauce.
Baked Candied Sweet Potatoes – Louisiana
If there's one food dish Louisiana is known for, its got to be gumbo. And while there's definitely some fantastic holiday gumbos to try there, what you may not be aware of is their just-as-popular special holiday dessert, baked candied sweet potatoes. Making use of the state's official vegetable, this dish is packed with nutrients and is seasoned with cinnamon, nutmeg, brown sugar, and pecans to make a truly delicious side. It's also easy to make on your own, which is good since you'll be craving more after you try it!