February 25, 2021
The Top Spots for Fast Interviews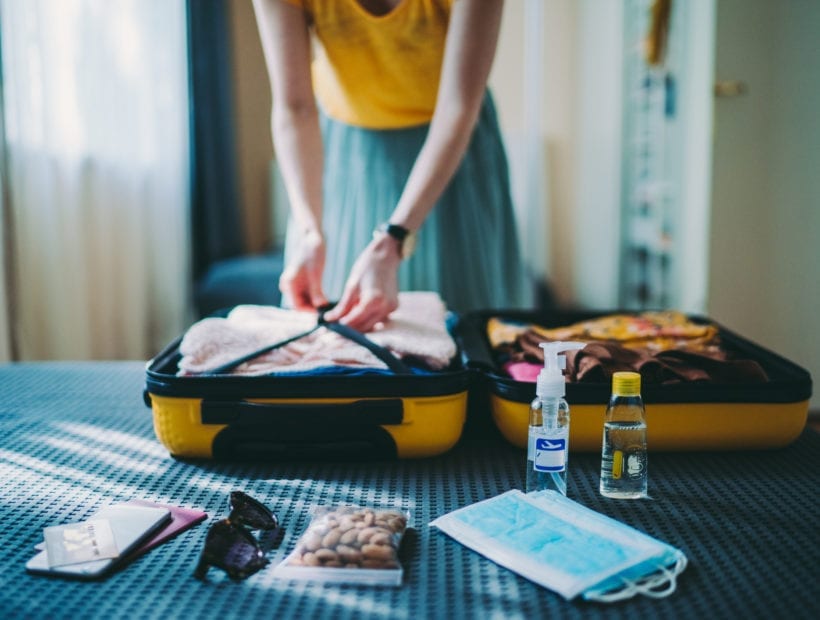 As a traveling healthcare professional, finding an assignment that is right for you can often be the biggest hurdle to jump. Whether your current contract is about to end, or you found yourself in the unplanned situation of being canceled, knowing which locations offer the fastest interviews can be a game-changer. Check out TNAA's top 10 locations with the fastest interviews below, so you can get on the road to your next assignment in no time.
El Paso, Texas
The only thing not bigger in Texas is the time it takes to find a travel assignment as an RN, Tech, or Respiratory Therapist. Texas is an RN Licensure Compact State, making the process even faster to book your next assignment. It may even take you longer to find the perfect cowboy hat to take with you; which you'll need, considering El Paso is known as "Sun City."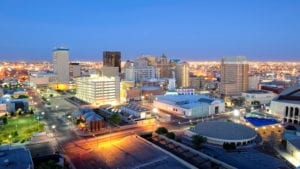 Charleston, West Virginia
Another state offering compact licensure benefits for Registered Nurses is West Virginia, known as The Mountain State. With its highest elevation at 4,863 ft, West Virginia is full of state parks perfect for the next travel nurse adventure. Charleston, the state's capital, rests right on the Elk and Kanawha rivers and has places like the gold-domed Capitol building, the historic West Virginia State Museum, and the popular Downtown Capitol Market for you to explore.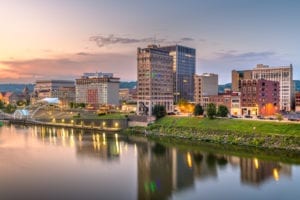 Savannah, Georgia
Savannah isn't just filled with jobs for multiple RN specialties, Techs, and Therapists, but it is also full of beautiful parks and stunning coastal landscapes. For those who love to build their resume while gaining knowledge in rich culture and history, this compact state is the perfect location to tell your TNAA recruiter to submit you ASAP.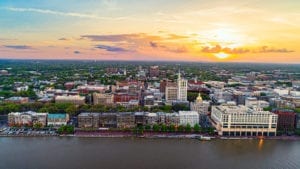 Lebanon, New Hampshire
Lebanon is a prime area known for prestigious hospitals, perfect for traveling healthcare professionals to learn and show off their skills. With a relatively low cost-of-living, TNAA's Housing Department can help you locate the ideal situation for your stipend. They can even help you find a campsite or a pet-friendly location that allows you to take Fido with you as you explore one of the best places to live in NH.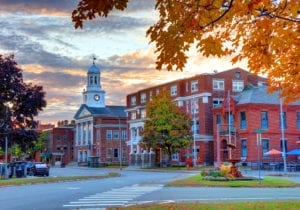 Raleigh, North Carolina
Known as the Research Triangle, North Carolina's capital city is a traveler-friendly location full of activities to do on your days off. In fact, Trip Advisor recently published the Top 10 Things to do in Raleigh, NC. With a compact license, your interview process will be as breezy as the short two-hour drive from Raleigh to the beach. For those without a compact license, don't worry. A temp license in NC only takes 1-2 weeks.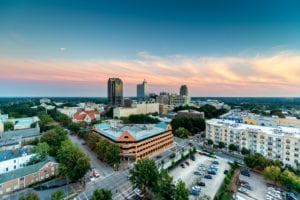 Kalispell, Montana
Be ready for your breath to be taken away when you decide to take an assignment as a traveling healthcare professional in Kalispell, MT. Interview times are as quick as 24-hours, which is faster than you'll be able to recover from a full day of hiking at Glacier National Park. Montana may not be a compact state, but the 3-5 weeks it takes to get a license goes a lot smoother with TNAA's Your Way is Paid program.
View this post on Instagram
Our nurse Kelsey (@traveling_nicu_rn) grabbed this breathtaking picture when out at Glacier National Park.
Carson City, Nevada
Did Nevada instantly catch your attention? With only a 20-minute drive to South Lake Tahoe, get ready for your Instagram photos to be taken to the next level. Not to mention, taking a Nevada assignment puts you in the same state as TravCon, the well-known yearly conference for healthcare travelers. A compact license isn't even an issue, considering Nevada's licensure turnaround time is estimating a quick 1-2 weeks. TNAA has openings for LD RN's interviewing now.
View this post on Instagram
Our Ambassador, Rainier, showed how he chooses to #travelwithTNAA while hitting the slopes in Lake Tahoe.
Little Rock, Arkansas
Central Arkansas isn't just popular because it's the home of TNAA's corporate office. There is a reason Arkansas' capital is also one of its top vacation spots. Outdoor trails, hiking, and historic museums will provide plenty of picturesque moments to fill your memory book. And you certainly won't leave an assignment in Little Rock hungry. This compact state is full of food that will make you want to extend your travel nurse or tech assignment. Just make sure you stop by to see us while you're here! Search jobs now.
View this post on Instagram
There are numerous scenic spots to visit in Little Rock – just ask our Ambassador, Leah (@offtheclocknurse).
Maine
Multiple locations across the compact licensure state of Maine are offering speedy interviews, like Bangor, Presque Isle, Ellsworth, and more. Whether you get goosebumps every time you visit a lighthouse or like to impress your friends with a collection of lobster bibs, Maine is a contender for a favorite travel nursing assignment location. Hurry though, you'll only have 13-weeks to make it through 48 state parks.
Washington
Washington is another state we couldn't narrow down to just one city. There are multiple locations offering same-day interviews. Not to mention, we get consistent feedback that this is one of the best locations for first-time travelers. While Washington is not a compact state, the licensure process normally estimates 2-weeks for a temporary license and approximately 4-6 weeks for a permanent license. However, COVID-19 may significantly speed up the WA licensure process. Your Licensing Specialist with TNAA is here to assist every step of the way. That's just one benefit of having a full support team while you pursue a career that moves you.
View this post on Instagram
TNAA Traveler Brittany and her husband Nick (@goinggoinggarcias) have had a blast while traveling with TNAA in both Maine and Washington.
View this post on Instagram
Need help narrowing down the list? Contact your TNAA recruiter today.