April 27, 2022
National Nurses Week 2022 Discounts We like to love on our travelers year-round, but especially during Nurses Week 2022. For the past few years, you've faced the COVID-19 pandemic with the determination to see it through and compassion for your patients. TNAA is honored to be your travel nurse agency of choice, and we think you deserve all the deals! Keep reading for the National Nurses Week discounts you can expect to use.
Food Discounts for Nurses
Fuel your 12-hour shifts and use these food and drink discounts during Nurses Week 2022.
Chipotle: The chain is giving free Chipotle for a year to 2,000 healthcare workers. Find out how to apply on Chipotle's website.
Great American Cookies: Get a free chocolate chip cookie with your purchase through May 6.
Huel: Medical workers can grab 10% off their Huel haul after signing up and verifying their professional status.
Johnny Rockets: Yum! Get a free milkshake with any purchase through May 10, 2022.
Kind: Stock up on your snacks! Nurses get a 15% discount after verifying through ID.me. 
Marble Slab Creamery: Buy one, get one small ice cream when showing your ID. Available through Friday, May 6.
Mrs. Fields: Grab a sweet treat from the Heroes Collection, featuring dessert crates, tins, and baskets.
Outback Steakhouse: Fill your belly and get the 10% off Heroes Discount, which includes nurses and medical staff.
Potbelly Sandwich Shop: Show your staff ID to get a free cookie or regular drink with the purchase of an entree.
Scooter's Coffee: Grab a free drink of any size at participating locations on Friday, May 6.
Strong Coffee Company: Apply to the STRONG Squad to get an exclusive 15% discount, free sample offers, shipping discounts, and more.
Texas de Brazil: Have a bite of dinner or lunch for 15% off with the Heroes' Discount.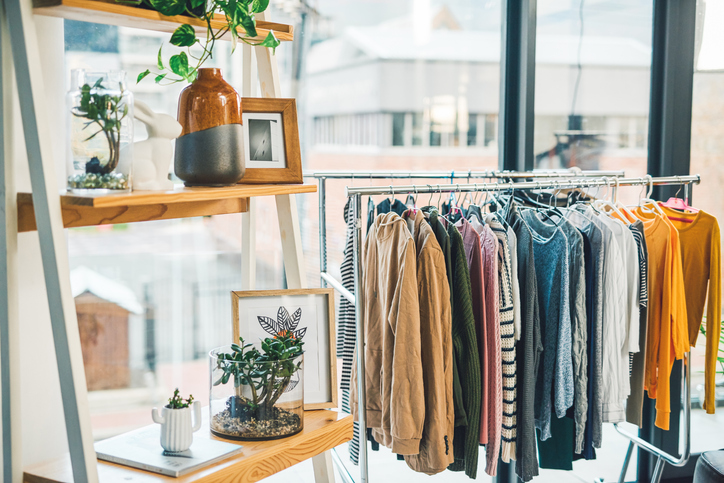 Retail Discounts for Nurses
There's nothing like a little retail therapy! Use these National Nurses Week discounts at select retail stores and spoil yourself a bit.
Adidas: Snag a pair of new kicks. Nurses get 30% off online and in-store as well as 20% off at factory outlets.
All Seasons Uniforms: Need new scrubs? Take a look at All Seasons Uniforms deals for Nurses Week.
ASICS: Healthcare workers receive 40% off through SheerID verification.
AT&T: Get a 25% discount on AT&T's unlimited plans after you verify your eligibility. The company says this can add up to $600 a year in savings.
Brooklyn Bedding: Step up your sleep experience when you take advantage of Brooklyn Bedding's 25% discount and free shipping.
Crocs and FIGS: The retailers are teaming up to lucky nurses a chance to win free scrubs and clogs.
Costco: Want to grab your groceries in bulk? Nurses who join Costco get a $20 Costco shop card.
Eyemart Express: Enjoy 20% off a new set of frames with the first responder discount.
Groove Life: Get a discount on Groove Life products after verifying your identification with ID.me.
Lenovo: Purchase your tech at a 5% discount online.
Levi's: Get a 15% discount on all apparel with this treat from Levi's. 
L.L.Bean: Healthcare workers get 15% off their order at L.L.Bean after verification through SheerID.
Lovesac: Need new furniture? Receive an extra 5% off your purchase.
Lululemon: Enjoy a 15% discount online and in-store after verifying your professional status.
ModCloth: Nurses can get a 20% discount on the latest ModCloth fashions.
Nike: Get a 10% discount as a first responder or medical professional in the U.S.
Purple Mattress: Receive a 10% discount when verifying healthcare worker status.
Reebok: Medical and hospital workers get 50% off when shopping online.
Ring: Get a 20% discount on select purchases when you buy on Ring.com.
Samsung: Nurses can get a discount of up to 30% with Samsung. 
Scrubs & Beyond: Snag 20% sitewide and storewide during Nurses Week.
Under Armour: Complete your purchase with a 20% discount for healthcare workers.
Uniform Advantage: Kick-off Nurses Week early with up to 25% off select styles.
Verizon: Get unlimited plans for nurses starting at $30/line per month.
Vineyard Vines: Verify your employment status and get 15% off select styles.
WonderWink: The retailer is celebrating with a 20% discount.
Travel Discounts for Nurses
Eager to take a vacation? Take advantage of these Nurses Week 2022 travel and lodging deals as you plan time for rest and relaxation.
Budget: Get a good deal on a good ride. Snag up to 25% off rental car purchases from any of Budget's 3,000+ locations.
Enterprise Rent-a-Car: Verify ID.me status to get 25% off your car rental through Enterprise Rent-a-Car.
Hendrick Automotive Group: Grab a free vehicle disinfectant at select locations when you schedule an appointment and use the promo code "HERO."
Hyatt: Nurses can take advantage of Hyatt's Friends & Family rate through June 2022 with the promo code THANKYOU.
National: Receive 25% off car rentals from National after ID.me verification.
Radisson Hotels: Get a 20% discount and an upgraded room at check-in (subject to availability).
You can find several other nurse deals in 2022 when you verify your identity through ID.me. Some of the deals include top name brands, like YETI Coolers, HelloFresh, Ray-Ban, Carhartt, Vera Bradley, and much more. Looking for more discounts? View our previous Nurses Week Deals list here.