February 4, 2022
Master List of Nurse and Diversity-Owned Brands that Healthcare Travelers Love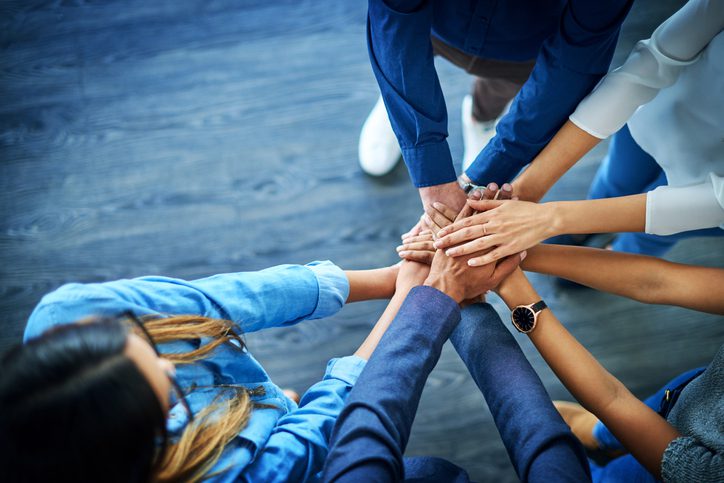 Supporting our travelers means championing you both personally and professionally. Our long-term commitment to a focus on inclusivity includes highlighting brands that share the sentiment and that are important to you as a healthcare worker and ally. Below is a list of brands that embrace diversity and that many healthcare travelers also love. While some of the brands listed are larger companies, they are allies for DE&I initiatives.
Retail Brands
Bombas – Bombas has community at its core with its buy one, donate one philosophy. This philosophy applies to every collection, including its Pride collection and Black Hive collection.
Clove® – Shoes for Healthcare – Clove® was started by Joe Ammon, the husband of a registered nurse. Through its Pride Clove Collection, the company donated to Philadelphia FIGHT Community Health Centers, which addresses health inequities for LGBTQ+ patients. Clove® also partnered with the National Black Nurses Association (NBNA) as it sponsored students to attend NBNA conferences. Learn more about how the company gives back here.
Figs Scrubs – Figs' Pride Collection includes scrubs, socks, and accessories. In the past, the company has also donated funds to organizations uplifting the Black community. You can read the company's Impact Report here to see how they give back. 
Grace Health Scrubs – A Black-owned uniform retailer led by CEO and registered nurse Tina Payne, Grace Health Scrubs LLC offers healthcare workers high-end scrubs, medical accessories, socks, shoes, and more.
Jaanuu Scrubs – Co-founded by Dr. Neela Sethi Young, Jaanuu Scrubs dropped a new selection of scrubs through its True Colors campaign. To see how the company supports an equitable environment throughout the year, click here.
Riot Healers – Started by a community health nurse, Riot Healers has apparel and accessories with designs that uplift healthcare workers and highlight human rights, social justice, and health equity messages. 
SHADE Sunless Spa – SHADE is a group of LGBTQ+-owned sunless and tanning spas. For travelers taking an assignment in Central AR, spa services include teeth whitening, lash services, sugar wax hair removal, and more. Skincare products are available through online retail.
Travel & Lodging Brands
American Airlines – American Airlines was recognized on the Human Rights Campaign's (HRC) 2022 Corporate Equality Index for its inclusion of LGBTQ+ employees and their allies. In 2022, the company is celebrating Black History Month in the air by sponsoring and adding the "American Black Film Festival" channel and featuring a Black History Month inflight entertainment channel in addition to its other initiatives. Read more about its mission to create a workplace for all here.
Delta Airlines – The airline company is a platinum member of the Gay & Lesbian Travel Association, teams up with regional Pride events, and more. Read about the company's community involvement and LGBTQ+ support here. Delta Airlines also released its updated Diversity, Equity, and Inclusion progress report as it works to address inequity, reimagine its talent strategy to add diversity, support Black business partners, and more.
Hilton – Hilton is also a platinum member of the Gay & Lesbian Travel Association and received a 100 score on the HRC's 2022 Corporate Equality Index.
Kimpton Hotels & Restaurants – Kimpton has supported the Black community through being an advocate for the passage of hate crime legislation, creating internal steering committees, recruitment efforts, and training focused on diversity and inclusion, and through other efforts that you can read about here. The company also supports LGBTQ+ efforts by donating $10 per night to The Trevor Project.
Marriott International, Inc. – The company recently earned a 100 percent score on the HRC's 2022 Corporate Equality Index. You can read more of its LGBTQ+ travel stories and resources here.
Southwest Airlines – The airline company has established national, regional, and local partnerships with a variety of diverse organizations, including those supporting the LGBTQ+, Black, Asian, Hispanic, and disabled communities. For a complete list of them, click here.
United Airlines – United Airlines shows it is an ally through community outreach, partnerships, and its own LGBTQ business resource group. The company has also strengthened its DE&I efforts through cultural awareness trainings, donations, the addition of diverse suppliers, and more.
Food & Drink Brands
Nguyen Coffee Supply – Founded by Sahra Nguyen, a Vietnamese American and daughter of refugees, this coffee company partners with Vietnamese farmers through direct-trade relationships to bring robusta coffee to the U.S.
We'll be adding to this list all year long. So, if you think there's a brand we missed, reach out on social media to let us know what company should be added.