June 28, 2021
Finding the Best Fourth of July Meals as a Healthcare Traveler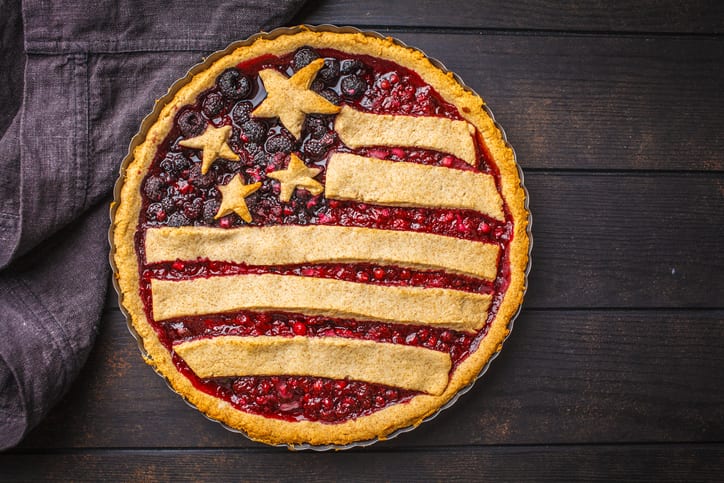 Independence Day is almost here, but as healthcare travelers who might have to work, you may shrug off the typical holiday celebrations, like Fourth of July cookouts. If your busy schedule only allows you to grab a quick bite to eat, we've rounded up some of the best spots in the U.S. to get your Fourth of July fix.
Best Burger
The burger is a staple to any cookout meal, and every region likes to put its spin on it. From the Frita Cubana burgers in Florida, steam burgers in Connecticut, olive burgers in Michigan, dough burgers in Mississippi, Juicy Lucy burgers, vegan burgers, green chile cheeseburgers, sliders and more, you can't go wrong with this classic sandwich.
The Daily Meal comprised a list of smaller burger joint favorites that will have you eating like a local on your assignment. And, if you can't find a restaurant on the list near you, check out this other one of the best burger in every state.
Best Hot Dog
Hot dogs, franks, whatever you call them, we can agree they should be a part of any Fourth of July feast, and there are several ways to dress a dog. You might like your hot dog classically topped with mustard and relish, smothered with chili, cheese and onions, bacon-wrapped, nestled in a sesame seed bun, or adorned with house-made kimchi (hungry yet?). Whatever your preference, you're sure to find a choice you like on Food and Wine's list of the best hot dog in every state.
Best Barbecue
There are so many options for getting good barbecue, and every pitmaster has a different process. From picking the barbecue style — Memphis, Texas, Kansas City, the Carolinas — to deciding which meats to grill, the options are endless. You already have plenty to deal with as a healthcare traveler, so thankfully, you don't have to do make all the decisions on this one. Lonely Planet has narrowed down the options in its list of the best barbecue joints in the U.S.
Best Wings
Though you can pick up decent wings at popular chains, the best ones are at local restaurants (and they pair really well with a cold beer). It doesn't matter if you like them coated with spicy sauces or prefer something on the sweeter side, Mashed has you covered with a list of the best wings in every state.
Best Pie
The Fourth of July isn't complete without a slice of pie. The fillings and toppings are endless. Here's a list of the best pie shops in the U.S., provided by Thrillist. The list has a pie for everybody, including fresh fruit lovers, chocolate fiends, and coconut cream fans.
We hope you've found at least one dish to be extra drool-worthy in this compilation. If you can't make it to one of these spots due to work, here is a list of the chain restaurants that are open on the Fourth of July.