August 30, 2021
Explore the Western U.S. as a Healthcare Traveler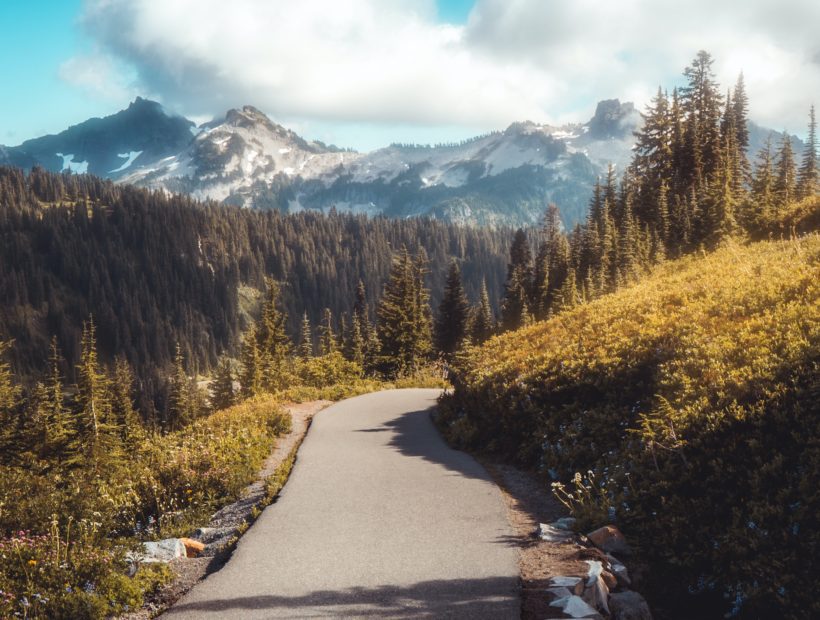 If you haven't explored the Western U.S., now is the time to look through TNAA's job openings in the region. The Western U.S. has a little of everything – iconic sites, big cities, fantastic shopping, mountains, waterfalls, beaches, volcanoes, deserts, and even rainforests.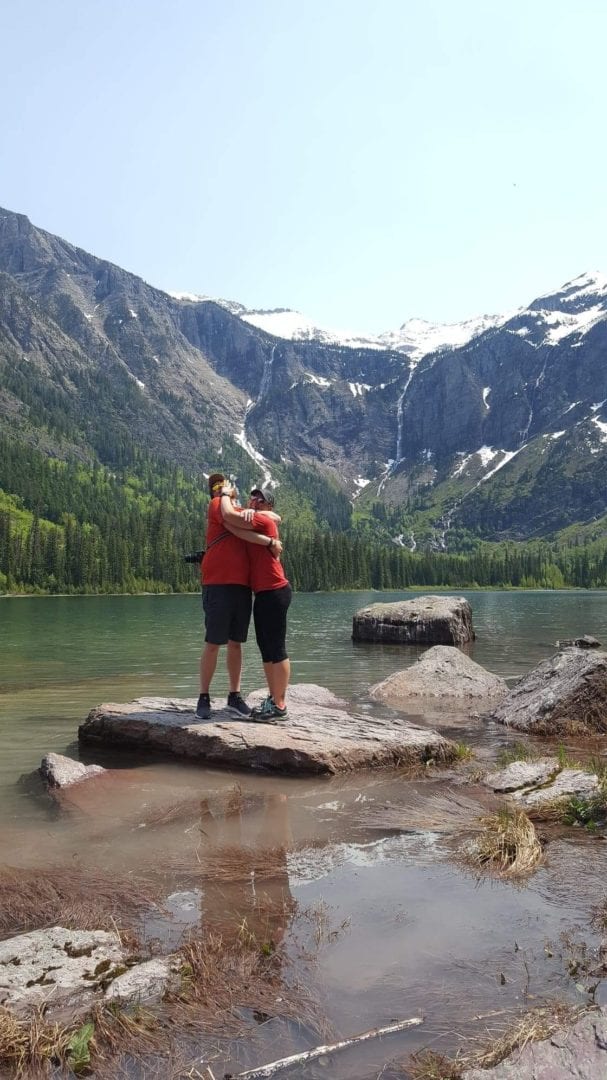 To find the best things to do in the Western U.S., we asked for guidance from TNAA's ambassador duo Ally and Zane. They're both ICU travel nurses who met on their first assignment in Dallas. They're now married and have been traveling as a couple for years.
View this post on Instagram
Follow our Instagram, and you'll see how swoon-worthy Washington state is. Ally and Zane helped us pick out the must-see sites in Washington for healthcare travelers on assignment.
Mount Rainier is an active volcano that towers over 14,000 feet above sea level and is the most glaciated peak in the continental U.S. The park is a TNAA traveler favorite for every season – from chasing waterfalls or hiking wildflower meadows in the spring and summer to admiring brilliant foliage in the fall, and skiing, boarding, or snowshoeing in the winter.
Olympic National Park is home to temperate rainforests, glacier-capped mountains, and Pacific Coast beaches, and our healthcare travelers love exploring this area. Ally and Zane say Hoh Rainforest is a must-visit spot in the park. The lush forest sees about 140 inches of rain each year and is home to unique plants and animals. And don't miss a chance to visit the Washington coastline, where you can spot sea stars, sea urchins, and more aquatic life when tide pooling.
Seattle
Seattle, Washington's largest city, offers several sightseeing opportunities. Ally says the Seattle CityPASS is a great way to visit big attractions, like the Chihuly Garden and Glass or the Space Needle, on a budget. While you're in Seattle, go to Pike Place Market – one of the country's oldest farmers' markets and a great place to check out specialty foods, the local arts scene, and unique shops.
Oregon
View this post on Instagram
From dunes to mountain peaks and coastlines to caves, Oregon has a little of something for any adventurous TNAA traveler.
America's deepest lake has a sleeping volcano at the center, and you can view it when you take an assignment in Oregon. Though it's one of the snowiest places on earth, if you are brave enough, you can experience the chill and take a dip in one of Crater Lake's designated swimming areas.
Chances are you've seen Multnomah Falls in pictures, but how amazing would it be to see the thundering falls in person? You can do just that at Oregon's Columbia River Gorge. The gorge is impressive to see by foot, mountain bike, or water. And if you choose to experience the gorge by water, do it at Hood River, a city along the Columbia known as the windsurfing capital of the world.
Bend
Ally and Zane say Bend is the place to experience Oregon's craft beer scene. The city grew from six breweries in 2010 to more than two dozen breweries plus distilleries, wineries, and more today. Want to experience them all? There's an app and a keepsake passport for those wanting to go down the Bend Ale Trail.
California
View this post on Instagram
You'll likely want to take an assignment (or two) in California. The Golden State has fantastic theme parks, big cities, gorgeous beaches, and out-of-this-world nature. There's too much to experience during only one assignment!
Iconic Sites
California is home to many of the country's iconic sites, like the Hollywood sign, Disneyland, or the Golden Gate Bridge, but its fame goes well beyond the landmarks and theme parks. It has several major cities and regions that you'll recognize. You can go celeb-spotting in Los Angeles, soak up the sun in San Diego, sip wine in Napa Valley – the list goes on for California to-dos.
Outdoors
California has the most national parks of any state. You can take in the natural beauty at Yosemite National Park, catch a desert sunset in Joshua Tree National Park, or stand among forest giants at the Redwood National Park or Sequoia & Kings Canyon National Parks – and those are just a few options of what the Golden State has to offer. 
Colorado
View this post on Instagram
Mountain towns, ski resorts, national parks, the Wild West, and more await healthcare travelers who take an assignment in Colorado.
Ski Resorts
Whether you're looking for beginner runs or you're ready to slide down advanced terrain, Colorado has multiple options for snow sports. Ally and Zane's favorite ski resorts are Breckenridge, Winter Park, Keystone, and Arapahoe Basin, which are all within a two-hour drive of Denver. 
Get in touch with Colorado's culture at Grand Junction. When visiting Grand Junction, you can dig into the state's history at the Museum of the West, enjoy the arts at the Avalon Theatre, and experience Colorado's Wine Country. For the outdoorsy travelers, take a hike at the nearby Colorado National Monument. Ally and Zane also recommend visiting nearby Palisade to check out the annual Peach Festival.
Colorado's Fourteeners
Get your steps in and witness amazing views by hiking one of Colorado's mountains. Ally and Zane say Colorado has impressive fourteeners, including Mount Bierstadt, Handies Peak, Quandary Peak, and Manitou Incline.
We've skimmed the surface of all there is to explore in the Western U.S. Are you ready to take a trip and see more? Get started as a TNAA traveler.