January 6, 2021
5 Instagrammable States You Should Visit This Year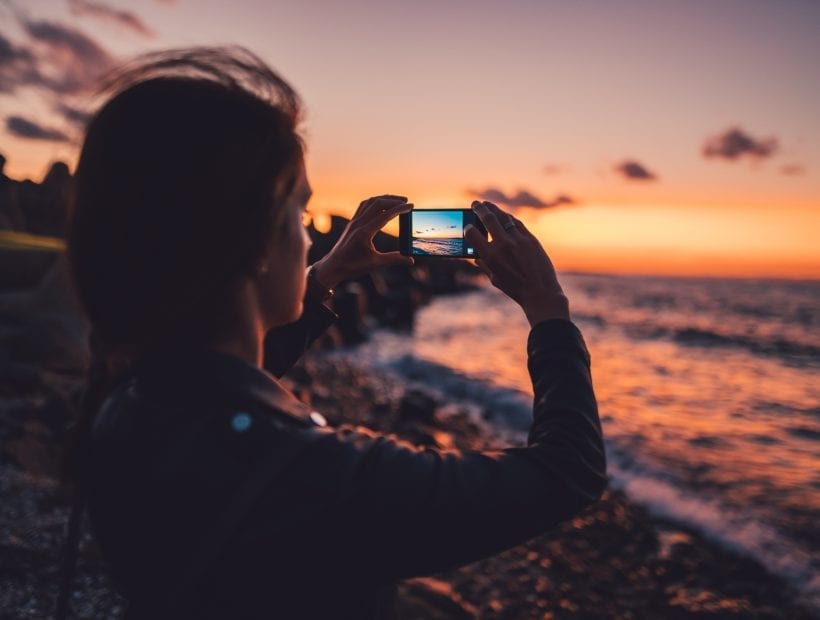 COVID-19 ensured that 2020 was a busy year for health care travelers to say the least. Unfortunately, this meant that a lot of travelers were unable to fully explore the areas they were at, leaving a lot of camera rolls and social media feeds emptier than usual. Now, while COVID-19 is still a very real issue here in early 2021, it's hopeful that things may soon begin to change for the better. That means it'll be the perfect opportunity to make up for lost time and check out some stellar, can't-miss locations when on assignment.
Not sure where to go first? Don't worry, we have you covered! We've gone ahead and put together 5 of the most Instagram-worthy states for you to visit, along with some stand-out spots that'll give you fantastic photos.
New York
It's probably not all that surprising to see that New York is one of the most popular places for Instagram pics. In particular, New York City is host to a vast number of prime Instagram real estate. Some popular locations include the Statue of Liberty, the Empire State Building, Rockefeller Center, the Brooklyn Bridge, Times Square, and Central Park. However, part of the beauty of the city is all of the little nooks and crannies you can find that'll make for great, unique pictures. The rest of the state is also great for more scenic vistas, especially along the coast, with beautiful spots like the Montauk Lighthouse.
California
On the other side of the country is California, which is home to well-known cities like Los Angeles, San Francisco, and San Diego, each with some of the country's most popular Instagram spots: the Hollywood Sign, Venice Beach, and Urban Lights in Los Angeles, the Golden Gate Bridge and Painted Ladies houses in San Francisco, and San Diego's Balboa Park and San Diego Zoo. Those looking for nature spots should also check out places like Yosemite National Park, Sequoia National Park, and Big Sur.
View this post on Instagram
Nurses Tia and Zane made sure to get some great pics when out in California!
View this post on Instagram
Texas
Everything is bigger in Texas, and that includes its Instagram appeal. Each of the state's three major cities has locations which will add some extra flair to your Instagram, like the captivating Blanton Museum of Art and historic Capitol Hill in Austin, the iconic Margaret Hunt Bridge and Pegasus Park in Dallas, and Graffiti Park in Houston which exemplifies the city's diverse culture. Don't forget to visit some of the stunning natural locations too, like the Rio Grande, Hamilton Pool Reserve, and Palo Dura Canyon State Park.
Florida
The Sunshine State has hundreds of miles of beaches along with buzzing, growing cities like Miami and Tampa. As such, there's plenty of great spots for great Instagram pictures. Miami has the Wynwood Walls and Miami Beach, and the Renaissance-styled The Breakers is just a short drive away in Palm Beach. You can also check out the dazzling crystal clear waters at the Ginnie Springs and Dry Tortuga National Park. And of course, you can't forget about making a stop at Walt Disney World!
Georgia
Heading down to Georgia will give you some great Instagram material, especially if you're looking for some pristine natural scenery. Fausett Farms has over 13 acers of sunflowers for the public to enjoy, and if you want a little more adventure in your pictures, check out Cloudland Canyon, with its winding creeks, wild caves, and impressive cliffs, along with Providence Canyon State Park, which is appropriately known as Georgia's "Little Grand Canyon." Be sure to also pay a visit to Atlanta, with its popular Instagram spots like the Atlanta BeltLine and the iconic vintage Coca-Cola sign at Woodruff Park, a city staple for nearly 50 years!